Run The Jewels (RTJ)
Rap is not my forte, as you can tell from only the Beastie Boys making the website cut. But Run The Jewels is some next level stuff. Their lyrics are biting, full of political and societal commentary with plenty of thought, but they don't shy away from well-worded but immature jabs at their detractors. They're witty and exceptional rappers. The beats are hard, with plenty of bass to back them up. They're like an updated version of Rage Against The Machine. The duo consists of Killer Mike (Michael Render) and El-P (Jaime Meline), both exceptional rappers on their own. But together? Unstoppable. I first heard "Legend Has It" from The Black Panther trailer, and was hooked from there.
Nate's Epic RTJ Playlist
Call Ticketron (RTJ 3 2016)
Oh My Darling Don't Cry (RTJ 2 2014)
Sea Legs (RTJ 2013)
Legend Has It (RTJ 3 2016)
DDFH (RTJ 2013)
Blockbuster Night, Pt. 1 (RTJ 2 2014)
Angel Duster (RTJ 2 2014)
Oh Mama (RTJ 3 2016)
Run The Jewels (RTJ 2013)
All Due Respect (RTJ 2 2014)
Run The Jewels (2013)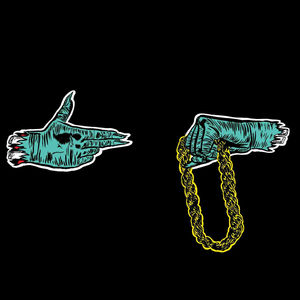 The first album, plenty of raw energy prime for listening. My favorite songs are "Run the Jewels," "DDFH," and "Sea Legs."
Run The Jewels: Such a great introduction to RTJ's energy and style. It's fast-paced with a heavy bass beat and smooth moving lyrics. The song has a "bounce" beat, you can't help nod along.
Banana Clipper: This song maintains the fast pace but a more chill vibe than the prior track.
DDFH: I love the dark intensity palpable in this song, both with the lyrics and the beat heavy with the bass. It's the first of many politically themed songs. I appreciate the use of the term "blunderbuss" in 21st century vocabulary. Too bad they didn't do a music video, but it would fit a dystopian scifi feel so well.
Sea Legs: I absolutely love how the song starts, you know there's something big coming...then the beat hits. The whole song pushes hard, but I still have no idea what "sea legs" means. I like how the song builds to the line "Made in America, home of the eagle / home of the anger, home of the evil."
Job Well Done: This song has some hilarious lines (which I can't rewrite here), but it's about how different people/animals will act in anticipation of the RTJ album dropping. Big fan of the line "the bass makes a whale off the coast scream 'Y'all gotta stop!'." The outro is pretty awesome.
Get It: Just love the chorus, such a great beat and vibe.
Twin Hype: I won't say I like this song, but it has some of the weirdest lyrics I've ever heard...
A Christmas ****ing Miracle: It's an interesting song, much more somber and introspective. I like any song where El-P says "imps." Real powerful when Killer Mike says "still spell America with a triple-K." Intense.
Run The Jewels 2 (2014)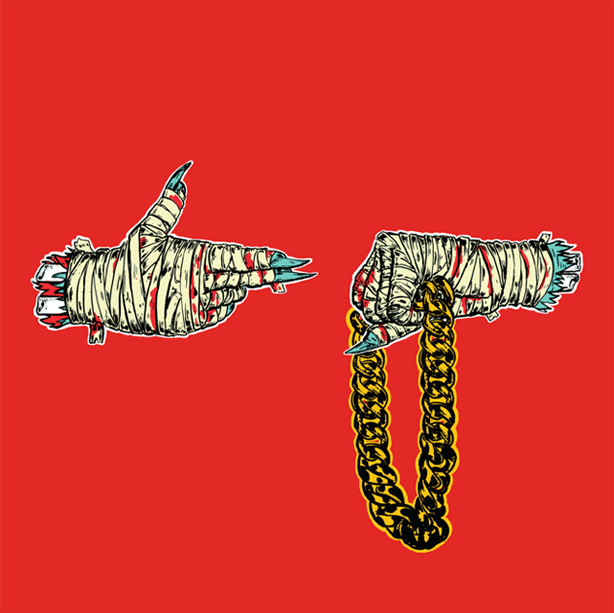 They just get better and better, what can I say? My favorite songs are "Oh My Darling Don't Cry," "Blockbuster Night, Pt. 1," and "Angel Duster."
Jeopardy: Okay so this song is pretty good but I think it actually sounds better on the cat-themed version (Meowpardy) with one of the absolute weirdest music videos ever, but you can't look away.
Oh My Darling Don't Cry: Why is it that one of the shortest songs has the best beat? I could listen to just the rhythm for hours, it's so freakin' awesome. There are some subtly insulting lyrics, such as "you can all run naked backwards through a field of dicks." A nice sci-fi reference with "I'm not from Earth, from far away / I bust through chests like baby grays."
Blockbuster Night, Pt. 1: This song is slow moving, but just because it's carrying such a hefty powerful beat. "Top of the morning, my fist to your face is ****ing Folgers." This song is like a fist to your ears.
Close Your Eyes: Another more politically-heavy song, especially the music video which portrays a white police officer and black man fighting each other until both are completely exhausted. The song features Zach de la Rocha of Rage Against The Machine fame. I do appreciate the line "Philip AK Dickin' you" and the shout-out to Dallas.
All My Life: This song has a great rhythm, both keeping it subdued but energetic. It kind of chugs along, like a bumping rhythm choo-choo train.
Lie, Cheat, Steal: This beat is killer with some sick lyrics, such as "teabag a pirhana tank," and can't forget Killer Mike's line "we overworked, underpaid, and underprivileged." Resonates with medical residents, a bit. They both spit fire on this track.
All Due Respect: Why's this beat some freakin' awesome? Maybe because Travis Barker is playing drums??? Such awesome cymbal work.
Angel Duster: This song is freaking amazing. The lyrics, the beat, even the added touch of clinking glasses sound effect. They manage to take issue with religion, power, capitalism, and God. The outro is absolutely killer, just one big freakin' mic drop.
Blockbuster Night, Pt. 2 As a urologist, I have to respect the relevant line "testicular cancer-induced **** [AKA breasts] on 'em." Testicular cancer produces higher levels of LH and HCG, which can in fact cause gynecomastia! I appreciate them spreading testis cancer awareness.
Run The Jewels 3 (2016)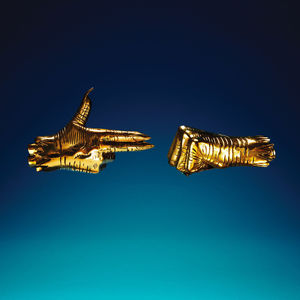 I don't know how, but RTJ gets better and better every album. They absolutely kill it on this album, showing that there's nowhere to go but up. My favorite songs are "Legend Has It," "Call Ticketron," "Stay Gold," "Thieves!," "Oh Mama."
Talk To Me: A song that would fit right in with a James Bond or Mission Impossible movie, it has that thriller vibe. I like the line "You think baby Jesus killed Hitler just so I'd whisper?" Plus, the song finishes with the statement "Talk To Me."
Legend Has It: A cutting beat with some sick lyrics to blow your mind, you'll love it from "we the new PB&J" all the way to "I've got a unicorn horn for a--STAHP." And who doesn't love a good WOOOOO!
Call Ticketron: I thought "Legend Has It" was the peak, but this song is the pinnacle. The beat is simplistic but sick, you'll be snapping along. RTJ shows their true colors as sci-fi and comic book nerds. Highlights include Killer Mike declaring "I be the high guy with the belly and the beard" - at least he's honest? The music video is freakin' awesome, see below.
Stay Gold: The song toes the line of chill vibe with a pushy beat, I just like it.
Don't Get Captured: The meaning is interesting, about how everyone is fighting with their own interests, while the rich continue to get richer. Check out lines like "get a job, get a house, get a coffin."
Thieves!: The song opens with an actual Twilight Zone Rod Serling intro, then describes the despair and destruction that riots incur. The song then closes out with a quote from MLK, how unless the factors leading to riots are abolished, riots will continue to be a form of protest.
Panther Like A Panther: Back to that sick beat, with posturing lyrics involving sex, religion, and all the usual. Plus, the song opens with El-P performing a poetry slam.
Oh Mama: A sick funky beat carries this killer of a song. Some of the best lines include "she said 'don't curse your mamma goddammit' and threw a dinner plate" (including a plate breaking sound effect) and "you running out of ways to go **** yourself, I will innovate" (harsh). And a shout-out to Star Trek, "run with the Borg, baby, assimilate." Plus for all you nerds, the music video is a Rick and Morty adventure.
A Report to Shareholders / Kill Your Masters: A two part song. The first part has a weird sound effect that sounds like a Wookie yodeling. Just wait a few minutes, and be rewarded with part two, with a haunting futuristic beat hitting at about the 3 minute mark. And any song featuring Zack de la Rocha (of RATM) is gonna be dope.