Led Zeppelin
Led Zeppelin consists of Robert Plant (vocals), Jimmy Page (guitar), John Paul Jones (bass and keyboards), and John Bonham (drums), with his son Jason Bonham performing on the latest live album.
I first remember listening to Led Zeppelin when we bought my dad their 2 disc greatest hits collection. I liked the hits but I was never a huge fan. I had a drum book with parts for different songs, so I started listening to "The Ocean" and "Misty Mountain Hop," which weren't on the CDs. From there, I realized what Led Zeppelin had to offer. There are so many songs for any occasion, way more than could ever fit on a 2 disc set.
It's hard (for me at least) to truly comprehend Led Zeppelin's importance when looking back. Now, heavy metal is ultra dark and intense. Back then, Led Zeppelin's heavy sound, drawn out songs, and thought-provoking lyrics were ridiculously ground-breaking. They took the blues and gave it a harder, rougher edge, yet they show the original sound at times. Nowadays, I wouldn't say they're even close to heavy metal, but that's alright with me. Jimmy Page is one of the best guitars of all time, and it definitely shows. Same for John Bonham, who many consider the best drummer ever. The songs, unlike those of many other bands, often maintain the same initial melody throughout the song instead of changing it up, which many people find appealing. There's also a great variety of music throughout the albums, from bluegrass to prog rock to just straight simple beats.
Nate's Epic Led Zeppelin Playlist
Ten Years Gone (Physical Graffiti 1975))
Achilles Last Stand (Presence 1976)
Fool in the Rain (In Through the Out Door 1979)
Kashmir (Physical Graffiti 1975)
Carouselambra (In Through the Out Door 1979)
Misty Mountain Hop (Led Zeppelin IV 1971)
Bring it On Home (Led Zeppelin II 1969)
In My Time of Dying (Physical Graffiti 1975)
Ramble On (Led Zeppelin II 1969)
In the Light (Physical Graffiti 1975)
Whole Lotta Love (Led Zeppelin II 1969)
Stairway to Heaven (Led Zeppelin IV 1971)
South Bound Suarez (In Through the Out Door 1979)
Over the Hills and Far Away (Houses of the Holy 1973)
When the Levee Breaks (Led Zeppelin IV 1971)
The Ocean (Houses of the Holy 1973)
Bonzo's Montreaux (Coda 1982)
The Song Remains the Same (Houses of the Holy 1973)
Good Times, Bad Times (Led Zeppelin 1969)
Gallows Pole (Led Zeppelin III 1970)
Led Zeppelin (1969)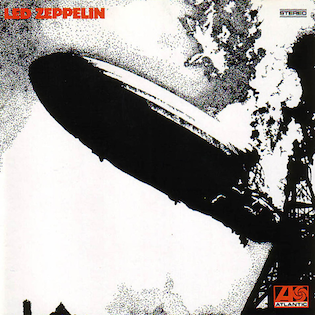 We're introduced to the heavy blues sound of the band with this album, with a great combination of short fast songs, longer songs, and impressive musicianship. My favorite songs are "Good Times, Bad Times" and "Communication Breakdown."
Good Times, Bad Times: Pretty sure this is the first Led Zeppelin song I ever heard, mainly because it was the first song on the 2 disc Greatest Hits set. There's something simplistic about the drums at first listen, but they're surprisingly complex with a few nuanced patterns. Indications of what's to come. The guitar solo, to my untrained ear, sets up Jimmy Page as the guitar master.
Babe I'm Gonna Leave You: The song is split between vocals and acoustic guitar, and a head-banging rhythm. Robert Plant's wailing really makes the song.
Dazed and Confused: I really like the drum part, with the slow rhythm and complex fills. The song starts as a dragging blues number in 12/8 but switches to a high-powered middle section before toning it down with the original rhythm. The best part is right before the song goes back to the original tone, there's some great drum parts there.
Your Time is Gonna Come: This is a chill song, until you listen to the lyrics and realize it's a warning to some woman who pissed off Plant.
Communication Breakdown: This song needs to be used in a movie when a couple has a big fight over something silly. It has a simpler beat than some of the previous songs. There's a good amount of stop time, giving the song a jerky quality at times.
Led Zeppelin II (1969)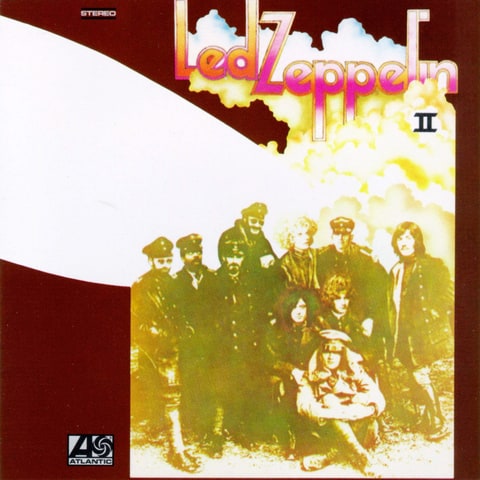 This album is a strong follow-up to show that Led Zeppelin is just going to keep getting better with each album. My favorite songs are "Whole Lotta Love," "What Is and What Should Never Be," "Ramble On," and "Bring it on Home."
Whole Lotta Love: This song is da bomb. There's something about the guitar riff that just gets in your head. There's a minute long break that sounds like you're tripping out. Playing this song is always a struggle, because you have to know when to come back in with a killer fill from this nebulous interlude. From there, the song just devolves into more craziness.
What Is and What Should Never Be: Take a breather after "Whole Lotta Love," with even the heavier parts seeming relatively calm. That is, until you get towards the end. Gong hits signal that the song is far from over.
Thank You: This song sounds pretty un-Zeppelin, more like something out of Blood Sweat and Tears. I think it's because it's less hard rock and more bluesy. I think it also stands out lyrically, with lines like "If the sun refused to shine / I would still be loving you."
Heartbreaker: We're back with a straight rock song, for the most part. There's a guitar interlude, jumping into a double time part.
Living Loving Maid: I like the call/response of the vocals and guitar in the song. The halftime parts are also groovy.
Ramble On: There's something wonderful about this song. It starts off relaxing, lulling you to sleep. Then WHAM smacks you in the face with the chorus. The guitar break is pretty schnazzy. There's some Lord of the Rings references, as if you needed more motivation to listen to this song.
Moby Dick: As much as I love drums and John Bonham's drumming, I'm not a huge fan of the song. It's mainly because I prefer watching drum solos, there's a visual aspect required that obviously instead present when just listening. However, I will concede that he plays a kickass solo. It's worth the listen.
Bring It On Home: Classic blues intro with the home-towny harmonica. Out of nowhere, massive guitar riff! If the song was just the repeating guitar riff, it would be more than enough.
Led Zeppelin III (1970)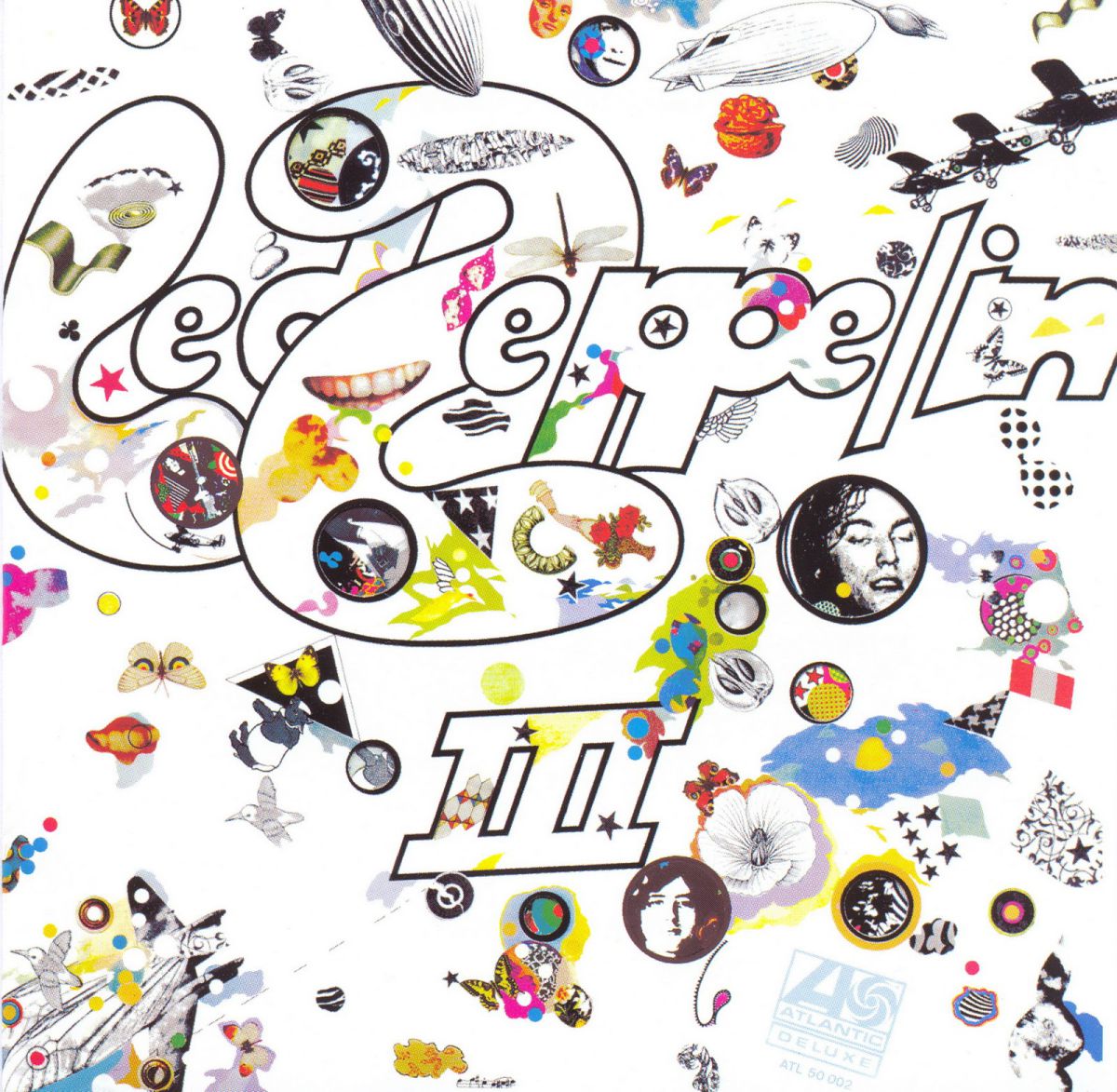 One of the weaker albums in my opinion, but maybe it's just because I don't appreciate the acoustic guitar emphasis on the second part of the album. My favorite songs include "Immigrant Song," "Out of the Tiles," and "Gallows Pole."
Immigrant Song: This is classic Led Zeppelin. Classic drums, classic bass riff, and classic high pitched scream.
Friends: I'm not sure what it is, but there's something about the acoustic guitar that I just love. It's a nice break from intense Zeppelin. I also like the inclusion of what appears to be violins. Classy.
Celebration Day: This song also has a cool repetitive guitar riff.
Out of the Tiles: I like the chorus of this song and the intro guitar part.
Gallows Pole: There's a big emphasis on acoustic guitar in this song, and a little bit of banjo too. The song picks up speed which is a little interesting.
That's the Way: I do like the acoustic part, but it's the lyrics that are my favorite part. Plant sings about the inevitability of death, because "that's the way" of life.
Led Zeppelin IV (1971)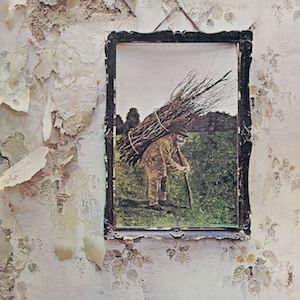 Probably one of the most famous Led Zeppelin albums, if only for "Stairway to Heaven." This album contains "Black Dog" and "Rock and Roll," two songs that get a lot of radio play but never really did it for me. I think there's a good balance of quiet and loud Zeppelin on this album. My favorite songs are "Stairway to Heaven," "Misty Mountain Hop," and "When the Levee Breaks."
The Battle of Evermore: One of the quieter songs on the album, it's pretty much all acoustic guitar. I really like the guitar riff that repeats throughout the song. I also like the way Plant sings "bring it back."
Stairway to Heaven: If you haven't heard this song before, I don't know what to tell you. I love the way that the song builds on each verse, adding slightly more complex chords or harmonies. As a drummer, I have to wait almost 4 minutes before I get to hear anything but it's well worth the wait. This song has one of the best guitar solos (and the drum accompaniment) of all time. It's an excellent listen on any of the live albums. This is one song that will never get old.
Misty Mountain Hop: I fell in love with this song because of its relatively simple yet powerful drum part. However, it also has some excellent drum fills sprinkled throughout. I also like how much of the lyrics are spoken, almost in an emotionless drone.
When the Levee Breaks: Another song with a killer drum beat. It sets the song up from the first second and never stops. The harmonica is a great complement to the bass line. This is the #1 song I wish had a live version.
Houses of the Holy (1973)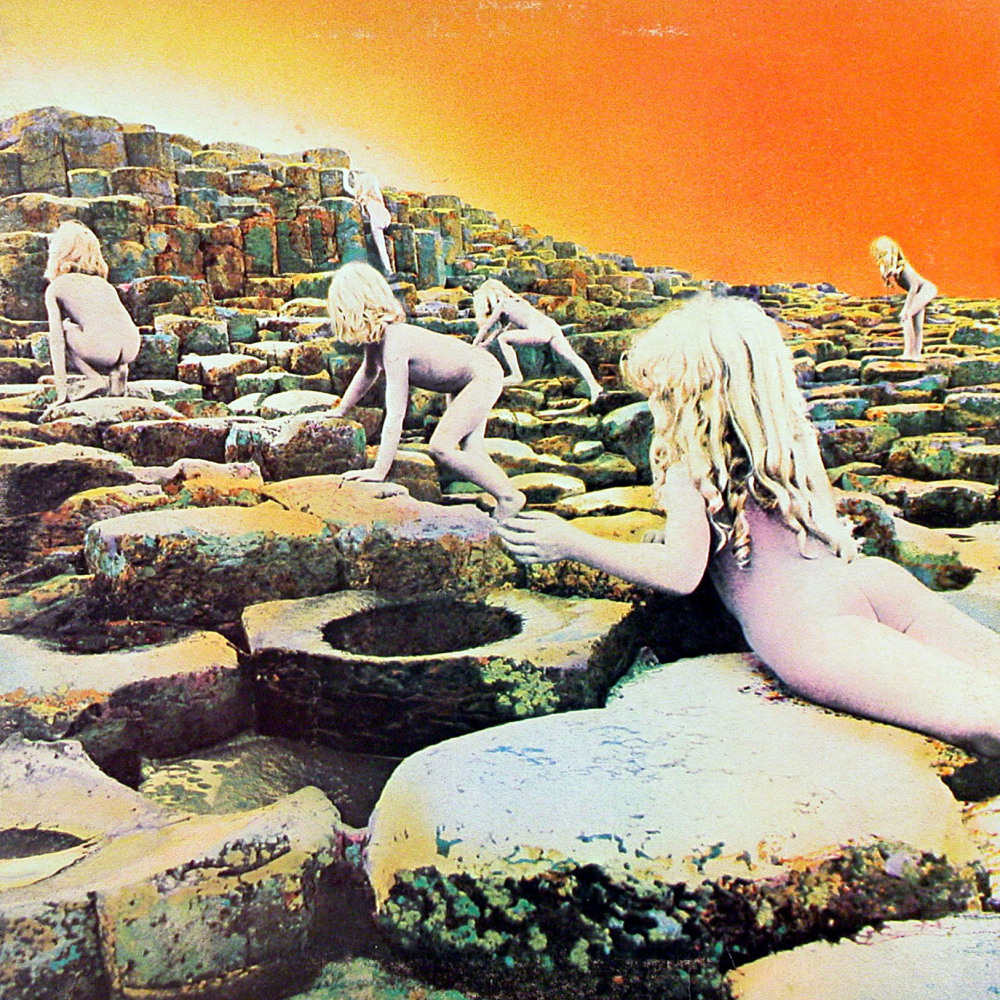 To me, this is the first album in a new era of Led Zeppelin. Maybe it's just because these songs were on the second disc of the greatest hits collection, that's all. But I think there's something a little more complex about the sound, and the fact that they didn't name the album after themselves doesn't hurt. My favorite songs are "The Song Remains the Same," "Over the Hills and Far Away," "No Quarter," and "The Ocean."
The Song Remains the Same: I love the driving drumbeat in this song, along with the awesome guitar parts. It just feels like the song could go forever, with different guitar solos over the same harmonies.
The Rain Song: I mainly just like the last couple minutes of the song, when it really picks up energy (because of the drums).
Over the Hills and Far Away: Such a great song! It starts with just acoustic guitar, then adds in vocals and eventually drums. I love the amount of guitar strumming that's happening. I wouldn't really call it a guitar solo, but the guitar interlude is pretty funky.
The Crunge: This is a weird song, just like its weird name. I like the bass line being laid down. I have no idea what it means, but I like the talk about the bridge at the end.
D'yer Mak'er: I love the reggae, laid-back tone of this song, and it has some great drum fills (the best part). It's just chill to listen to.
No Quarter: There's something trippy about this song. I like the alternation between no drums and drums and I love the haunting guitar sound with spooky, almost bubbly keyboard sound. The best part is the instrumental interlude.
The Ocean: You might notice that there's something off about this song, and you're not wrong. It's because a majority of the song alternates between 4/4 and 7/8. The bass riff sometimes gets hidden under the vocals but it really makes the song awesome. The best part of the song comes after the quiet vocal interlude. The song does get weird towards the end when it completely switches up feel. There's an excellent live version on "How the West Was Won."
Physical Graffiti (1975)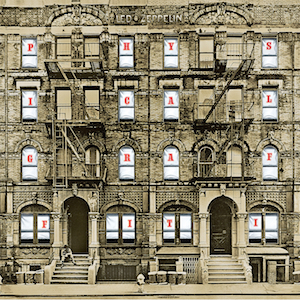 This double album is a monster. Led Zeppelin is at full force with some of its most powerful songs, songs that get you right here (points to my heart). There's such a variety of songs, you'll definitely find one (or more) that you love. My favorite songs are "In My Time of Dying," "Kashmir," and "In the Light."
Custard Pie: This song is a offbeat, jerky blues rendition where your brain isn't really sure what genre or era it falls under. The guitar riff is pretty intense and the keyboard part complements it well. This is also the perfect kind of song, where you love the opening riff and they actually use it for the entire song.
The Rover: Another heavy rock song, it has a great acoustic guitar riff backing up the vocals.
In My Time of Dying: This is a very gospel-oriented blues song. Plant's vocals are perfect as you imagine him strumming a guitar on his porch while singing this song. After a couple verses, the song gets more frantic, adding in some sharp drum rhythms. Finishing at slightly over 11 minutes, it doesn't really feel that long, and you wish it'd just keep going. There's a great live version on "Celebration Day."
Houses of the Holy: There's something very jarring about the opening bass sound, almost springy but distorted. This is another song that keeps the same pace and tone throughout the song, which I think is a good thing.
Trampled Underfoot: I love the funky organ-ish sound providing the harmony for the whole song. It gets even better when the song switches gears with a quit keyboard interlude, then keeps going with a semi-solo.
Kashmir: This is one of the best Led Zeppelin songs ever of all time. The whole song has a dissonant, otherworldly quality, with a heavy emphasis on Eastern chord progressions. Those chords are the bomb to play on the piano. The occasional interjections of keyboards brings an indescribable sense of awe to the song. This is the song you want to listen to if you're going to think about space, or life after death, or whatever. Killer live version on "Celebration Day."
In the Light: This song is kind of trippy. I really like the spacey bag pipe-sounding intro, which comes up again on "In the Evening." Once the song gets going, it has a slow jam sound before a simple yet impressive keyboard section.
Down by the Seaside: You could almost picture a bunch of folks at a square dance doing a slow dance number to this song.
Ten Years Gone: This song exudes emotion, mainly from the guitar/bass parts. They have a very sad sound, with an air of finality, saying "this is it." I could just listen to the intro riff on loop forever. There's a cool guitar solo about halfway through. The song ends perfectly, building up on the intro riff with a big swelling of sound before fading out, almost robbing you of that final note.
Night Flight: I love the guitar part with the hi-hat rhythm, giving it a more uplifting tone to pick up your spirits after "Ten Years Gone."
The Wanton Song: This song has a bomb bass line, perfect to get your groove going.
Sick Again: I like the dissonant sound of the guitar during the verses.
Presence (1976)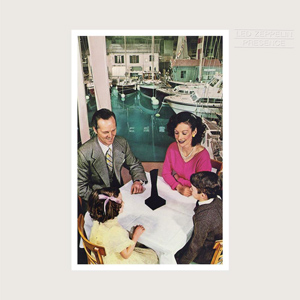 This album doesn't stand out as much for me. It doesn't have the same impact as "Physical Graffitti" but there's still some excellent music on here. My favorite songs are "Achilles Last Stand" and "Nobody's Fault But Mine."
Achilles Last Stand: This song is an epic force, especially demonstrated by the driving bass part throughout the song. It's the auditory version of a thunderstorm drawing closer on the horizon. The guitar solo sounds like a call to the heavens. It's simply a beautiful song.
For Your Life: This brings back the blues roots with a sound that feels like it's dragging behind, weighed down by the drum part.
Royal Orleans: It sounds like a faster version of "Hots Out for Nowhere."
Nobody's Fault but Mine: I love the way the lyrics and guitar combine together in perfect harmony. I also love the lyrics "monkey on my back." There's a sick harmonica solo with insane drum fills in the middle of the song that you just can't miss.
Candy Store Rock: This is the kind of song you can dance the twist to.
Hots Out for Nowhere: A slower version of "Royal Orleans," but it also has a great part that's just "lalalalalala." Take a listen for yourself.
The Song Remains the Same (1976)
In Through the Out Door (1979)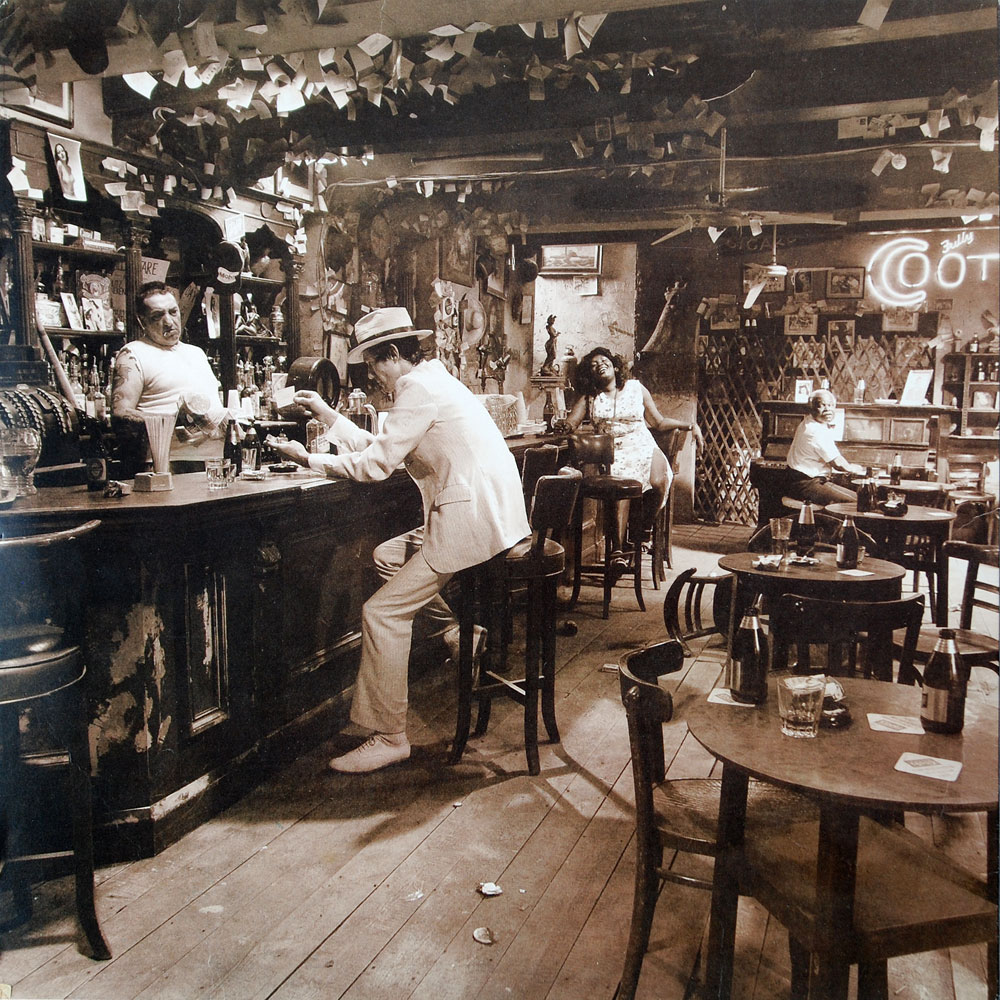 Honestly, this is my favorite album. I think it's super underappreciated but there's a ton of amazing songs on here. There's a bigger emphasis on keyboards for sure. This is the last album before Bonham passed away. My favorite songs are "South Bound Suarez," "Fool in the Rain," and "Carouselambra."
In the Evening: It opens with a similar intro to "In My Time of Dying" with a very "eastern" sound. The drum beat is pretty simple, echoing "Misty Mountain Hop" or "The Song Remains the Same."
South Bound Suarez: I love the piano part on this song, especially with the syncopated drum accents. The guitar solo complements the song nicely. I also like the occasional stop-time parts.
Fool in the Rain: This is such a great song. It's very laid back, reminiscent of "D'yer Mak'er" but with a more complex drum part. Halfway through the song, with the blow of the whistle, it suddenly picks up to double time with an awesome reggae-themed section with tons of keyboards. The song returns to the original part, with a little bit of guitar interjection.
Hot Dog: I don't know why but this song cracks me up. Part of me likes it because my nickname on my Duke rotation was "hot dog" after "Nathan's Hot Dogs." It has a nice bluegrass sound.
Carouselambra: This song is freakin' awesome. The sound is a combination of funky and hokey, but it goes beyond that to bring a wonderful keyboard sound that knows how to hit. The song eventually slows down, making you question your initial thoughts on this superficial, cutesy song. It makes you slow down and catch your breath before going back to the original part.
All My Love: I like the use of violins in this song. It reminds me of "Ten Years Gone," but after the emotion is spent and all that's left is determination. There's a really trippy keyboard solo with super cool acoustic guitar accompianiment.
I'm Gonna Crawl: A slow number you could try slow dancing to. Most of the energy of the album is gone and this is all that's left.
Coda (1982)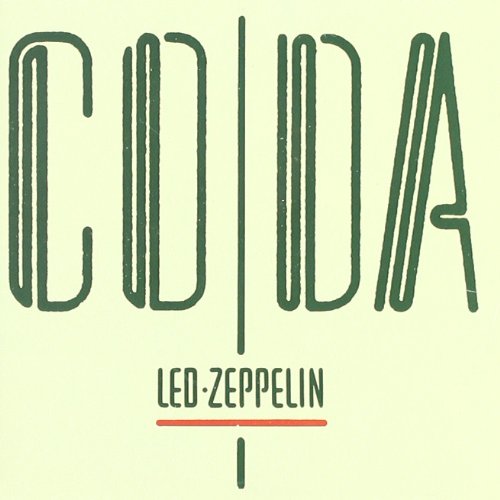 This album was released after Bonham's death. It contains a bunch of unreleased songs from the previous years. Although the band is technically finished, it makes it's last official statement with this appropriately named album. My favorite song is "Bonzo's Montreaux."
Darlene: I love the honky-tonk piano/bass part, although to me it sounds like Plant is singing "double-ene." But maybe that's just me.
Bonzo's Montreaux: Personally, I like this track way better than "Moby Dick." I'm not a fan of out there drum solos, so this song is more about Bonham maintaining a beat and riffing off the main rhythm. You can hear him using timpani which is pretty impressive. There's also some futuristic parts on top of the drum track.
Wearing and Tearing: I like the sustained guitar sound with the spoken words over it.
How the West Was Won (2003)