Emerson, Lake, and Palmer
Probably the greatest band you've never heard of. For a short time, ELP was making some of the best prog rock in the 1970s. Three unparalleled musicians, each with killer skills, came together to make some amazing music. Known for covers of famous classical pieces as well as over-the-top showmanship and grandstanding. And don't forget the fighting between members! ELP didn't last long, but it made a lasting impression on the world of progressive rock, and music in general
I first received an ELP live CD while in middle school. For the longest time, the only song I listened to was "Hoedown." Because it's a great song. I ignored the rest, didn't even have an opinion for the longest time. It wasn't until college when we played "Karn Evil 9" that I realized ELP had so much more to offer. I never had the opportunity to see ELP live, but I have seen Carl Palmer perform twice. I'm getting my third chance this summer!
ELP is Keith Emerson on keyboards, Greg Lake on bass and vocals, and Carl Palmer on drums and assorted percussion.
Nate's Epic ELP Playlist
Fanfare for the Common Man (Works Vol. 1 1977)
Hoedown (Trilogy 1972)
Karn Evil 9 (Brain Salad Surgery 1973)
Tarkus (Tarkus 1971)
Knife Edge (ELP 1970)
Lucky Man (ELP 1970)
The Great Gate of Kiev (Pictures at an Exhibition 1971)
Paper Blood (Black Moon 1992)
Toccata (Brain Salad Surgery 1973)
Emerson, Lake, and Palmer (1970)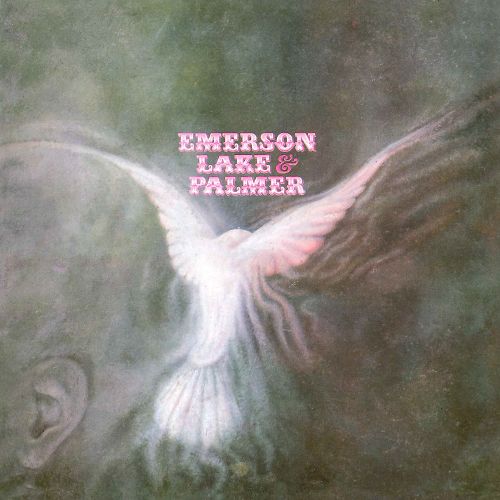 The first studio album, and the first studio album I ever listened to.
The Barbarian: This song has a very raw sound, much less refined than much of the ELP catalog. It's the auditory equivalent of a barbarian I guess. Note the heavy use of brushes (special drumsticks) in the middle of the song. The end is the sound of the barbarian going nuts on his enemies.
Take a Pebble: This track is much more subdued than the Barbarian, with lots of call/response between the lyrics and the piano. It's a long song, and literally goes silent for a portion of the middle, but the jazz trio improv towards the end is worth the wait. Pretty sure he's playing the timpani for parts of the song.
Knife Edge: I really like the heavy rock sound of this song. It's also interesting how the lyrics are a sort of run-on musical sentence, not really pausing where you'd expect them to. I think it adds an element of apprehension, emphasized by the bass and drums. Then there's the amazing instrumental break in the middle which carries the basic riff of the song but with piano improv over the top.
Tank: Similar to "The Barbarian," I think the song carries an aggressive sound but is less raw with more keyboard sound. This track contains the first epic Carl Palmer ELP drum solo. The song finishes out with a solo from Emerson on the keyboards.
Lucky Man: One of ELP's most famous songs. It's a pretty laid back song with great lyrics. However, my favorite part requires waiting for the end, for the keyboard riff that I can only describe as a "wailing" sound, to finish out the song. Gives me chills.
Tarkus (1971)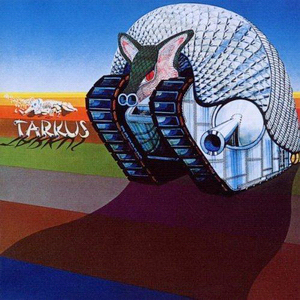 This album, and especially "Tarkus" itself helped define the band as a prog-rock giant. My favorite song, of course, is "Tarkus."
Tarkus: "ITSACREATURETHATLOOKSABITLIKEANARMADILLO...BY THE NAME OF TARKUS!" At least that's what he shouts prior to the live versions. This monster of a song follows Tarkus, half-tank, half-armadillo, as he fights a manticore (and loses) and becomes an Aqua-Tarkus. The song has 7 movements, alternating between instrumental and vocal portions. I don't even know how to describe the different movements, each is so different and fascinating in its own right. The seventh section connects back to the first, bringing the song full circle. The live versions on any album are even better.
Jeremy Bender: A nice honky-tonk song, like the kind you'd hear in a old western saloon. There's a more up-tempo version on WBMFTTSTNELAG.
Bitches Crystal: I don't exactly know what's going on with this song, but it has a great fast pace to it.
Pictures at an Exhibition (1971)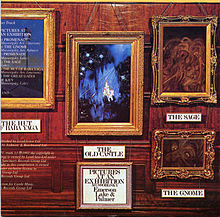 An adaptation of Mussorgsky's piece of the same name. I've heard the original live, and it doesn't pack the same punch as ELP's version. It's supposed to evoke a walk through an art gallery, with the different motifs reflecting different paintings. My favorite songs are "Promenade" and "The Great Gate of Kiev."
Promenade: I love how it opens with "WE'RE GONNA GIVE YA PICTURS AT N' EXHIBITIONNNN." And then you get something delightful to stroll around an art gallery to.
The Hut & Curse of Baba Yaga: You can feel the fear of Baba Yaga coming for you, the excitement and anticipation. Terrifying!
The Great Gate of Kiev: This song depicts the most majestic gate you have ever seen. Pretty sure the phrase "no pain, no gain" originated from this song. I love how you think you've reached the climax, but it just keeps building and building as if it'd go on forever.
Nutrocker: Such a good update on the nutcracker! One of my favorite parts is the "YEAAHAAHHH!" towards the end that puts Lil John to shame.
Trilogy (1972)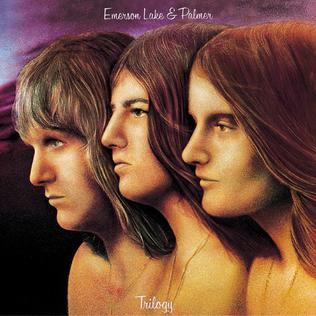 Not one of my favorite ELP albums, but having "Hoedown" bumps it way up on my list.
From the Beginning: This is a great relaxing song, I like how it has minimal instruments but still maintains the beat of the song.
The Sheriff: A drum solo is a great way to start a song. This is almost like "Jeremy Bender" pt 2. There's actually a medley on WBMFTTSTNELAG.
Hoedown: The first ELP song I ever remember hearing. This song is everything wonderful about the band. They take a song from some other genre, give it a prog-rock spin, and spit it back revved up on caffeine and who knows what else. I think it's the heavy synth usage that makes this song so amazing. How do Emerson's fingers move so fast? The only thing wrong is that the song ends too soon. Any live version is amazing. The WBMFTTSTNELAG is the first bit of ELP I ever remember hearing, but the Nassau Coliseum has an opening that gives me shivers
Brain Salad Surgery (1973)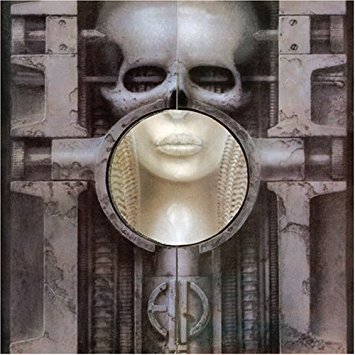 Who doesn't want to get some Brain Salad Surgery? Karn Evil 9 carries the album alone, but "Toccata" and "Jerusalem" help carry the team. This album led to their biggest tour, with the ridiculously acronymed album WBMFTTSTNELAG.
Jerusalem: Kinda like a church hymn but I don't go to church so who knows. I think the best part are the little keyboard solo interjections in the second half of the song.
Toccata: I swear, Robot Chicken stole their theme from this song. There's so many weird sounds in this entire song, and how often do you hear a monster timpani solo on a rock album? I always liked the one part (around 5 minute mark), because it sounds like the sound effect from the old Windows Pinball game.
Still...You Turn Me On: I'm not a ballad guy, but this one is pretty schnazzy.
Benny the Bouncer: A nice shuffle town that you'd expect to hear if you lived in an Old West town during the 1800s. I don't think ELP was around back then, but I respect them for it.
Karn Evil 9: Words cannot describe how mind-blowing this song is. Tarkus is a masterpiece, but this...this is ELP's finest work. The song is so long, IT CAN'T FIT ON ONE SIDE OF AN ALBUM. They had to break up the first impression into parts one and two and split the album that way. First impression (part two) is the most famous portion, with the famous line "welcome back my friends to the show that never ends." We used to play it in band and it was one of my favorites. There's a short drum solo on the studio recording, but WBMFTTSTNELAG has an absolute mind-blowing solo. The video shows him ringing a bell with his teeth! I think first impression (part one) is also pretty underrated. Second impression is just instrumental, with the best part after the 1 minute mark. Third impression has one of my favorite lines - "ties a rope to a tree and hangs a universe" - no idea what it means but it's great. There's also a part where Greg Lake argues with his "robotic creation," who proclaims in the last line of the song, "I'm perfect...are you?" Harsh. The live version on WBMFTTSTNELAG is even better than the studio version.
Welcome Back My Friends to the Show That Never Ends (1974)
Works, Volume 1 (1977)
Here's the deal. Each band member gets a record side, with the fourth side going to two new songs for the band. Mostly this means I'm bored to death by Emerson's piano extravagance. Even Carl Palmer's stuff (my hero!) is less than thrilling. The best song on the album is "Fanfare for the Common Man."
C'est La Vie: It's a nice song, I guess. Again, not really a ballad guy.
Tank: A re-do of the song from the first album with a little more accent on the drums. Kinda sounds like if Maynard Ferguson did a cover of "Tank."
Fanfare for the Common Man: Yeah, "Tarkus" may be a sci-fi epic and "Karn Evil 9" is a masterpiece, but this song is the bomb. From the first notes of the song, you have chills down your spine. And if you don't, you might be dead. No crazy stunts, no frills, just a killer jam song. Honestly, even though there's no crazy drum solos (just some timpani), it's still unbelievable. Some of the live versions have samples of other songs thrown in.
Pirates: I acknowledge the song is weird as anything, but every once in a while it's a fun listen. Just a couple of guys reading poetry and singing a ridiculously long song.
Works, Volume 2 (1977)
Alright, this is when ELP definitely started the downhill slide. Not much to say about this album. These songs are okay, not even some of my real favorites.
Tiger in a Spotlight: I guess if all the previous honky tonk songs worked, why not try another one? Okay, it's pretty good but it's got nothing on "Benny the Bouncer."
Show Me the Way to Go Home: We covered the honky tonk, now we've got the obligatory ballad. At least this one has a piano solo.
Live at the Nassau Coliseum (1978)
Love Beach (1978), Black Moon (1992),
In the Hot Seat (1994)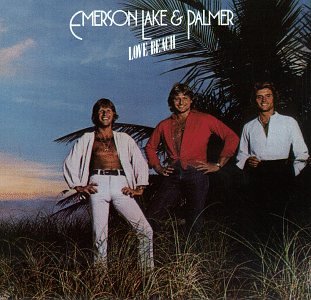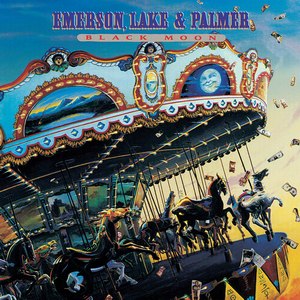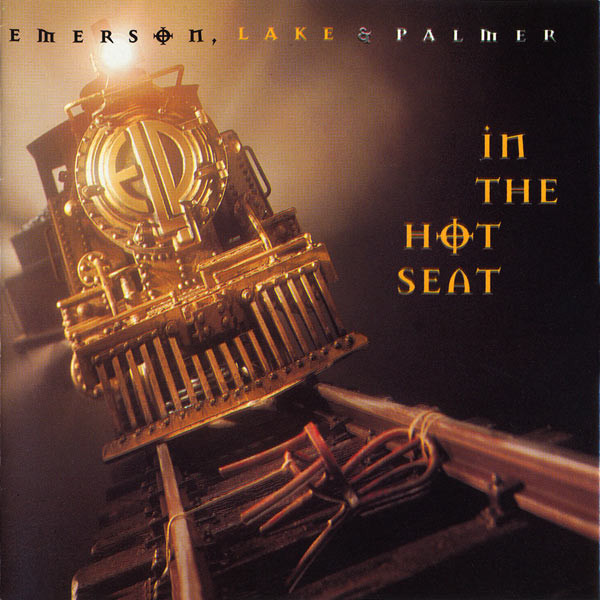 Don't ask me how, but from 1977 to 1978, ELP fell so far. "Love Beach" should just be erased. After that, they disappeared for over a decade, before putting out two albums. "Black Moon" has a couple redeemable songs, with "Paper Blood" being my favorite. If only the rest of these albums sounded that way.
Paper Blood: I love the heavy, dark sound that the synthesizer brings to this track, with the drums accenting the beats. It almost feels like ELP is reining the song in to prevent it from taking off. They don't hold back on the live version on "A Time and A Place."
Affairs of the Heart: Hey, this song isn't too bad. It's an alright acoustic track, and sometimes that's all you can ask for.
A Time and A Place (2010)