Asia
Created in 1981, Asia was a supergroup (a band made up of members of other famous groups). The original lineup included John Wetton (vocals and bass), Steve Howe (guitar), Geoff Downes (keyboards), Carl Palmer (drums). They were gathered by the record company to try to create a prog rock album that would sell. However, their eponymous first album was less "prog" and more "pop" than planned, but the public loved it, especially the hit "Heat of the Moment." More albums were released, but none reached the same level of success. Members left and were subsequently replaced, with Geoff Downes being the only member to be in every incarnation. In 2006, the original lineup reunited to tour once again, and decided to record and release more albums.
My first recollection of Asia was from "The 50 Year Old Virgin." At some point I listened to the original album, decided "hey this is good," then picked up some of the later live albums. There's a surprising number of live albums, especially from the last 10 years. Unfortunately I never had a chance to see them while John Wetton was alive.
I think they appeal(ed) to a lot of people because of the pop sound, with hints of prog rock included. The vocals are quite melodious, and the drumming is still excellent, if simplified from his days with ELP. Of course, the guitar and keyboards are excellent as well. It's kind of "feel good" pop music, but with really good instrumentation.
Nate's Epic Asia Playlist
Heat of the Moment (Asia)
Here Comes the Feeling (Asia)
Soul Survivor (Asia)
Only Time Will Tell (Asia)
Al Gatto Nero (XXX)
Tomorrow the World (XXX)
Face on the Bridge (XXX)
Light the Way (Omega)
Eye to Eye (Alpha)
Sleeping Giant/No Way Back (Phoenix)
Asia (1982)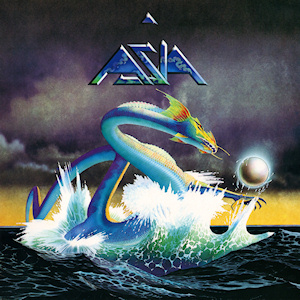 Their debut album, Asia went against the grain of everything expected. The album has a harder, 4/4 sound than Yes, and much more guitar than ELP (especially since ELP has no guitar...). Also, this album appeared in the early eighties, when music was trending away from straight "rock" towards new wave, punk, and rap. Nevertheless, the album did extremely well, paving Asia's way for years to come. Personally, I enjoy all of the songs on this CD, and realizing Asia had more than just "Heat of the Moment" was what really drew me into their music.
Heat of the Moment: The most famous Asia song of all time. The beginning is unique, measured as two measures of 5/4, but counted 3/4, 3/4, 4/4. Howe's guitar riff is the most memorable part, instantly recognizable. His guitar solo is not super exceptional by his standards, but that's okay. Definitely one of Asia's best songs.
Only Time Will Tell: The second-most famous Asia song, Downes's keyboard solo at the beginning makes this track as recognizable as the previous one. Don't let the song's melancholy tone fool you, this song is full of excitement and emotion.
Sole Survivor: This song demonstrates a trend in Asia's music to have music that seems to flow in 4/4, but occasionally throws in the odd time signature. If you listen to the intro, there a few measures of 7/8 thrown in to create a little unexpected jump in the beat. There's some great guitar parts in here, and although Palmer's drumming is relatively simple (a trend in Asia's music), it's perfect for what he needs to do. From what I've noticed, Palmer isn't showy unless he has good reason to do so.
One Step Closer: I like this one for the background xylophone riff. It's funky!
Wildest Dreams: This song is about a man's greatest fears, as he watches war breaking out and the government becoming more totalitarian.
Here Comes The Feeling: Heat of the Moment may be the most famous, but this is my favorite Asia song! I really like the instrumental intro, with slightly upbeat chords. I really like how the song seems to drag before the choruses, as if conserving energy for the most exciting part of the song. I also LOVE the synth solo, along with Palmer's drumming!
Alpha (1983)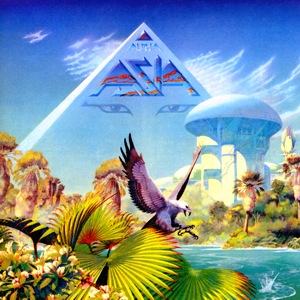 Don't Cry:
The Smile has Left Your Eyes:
Never in a Million Years:
The Heat Goes On:
Eye to Eye:
True Colors:
Open your Eyes:
Astra (1985)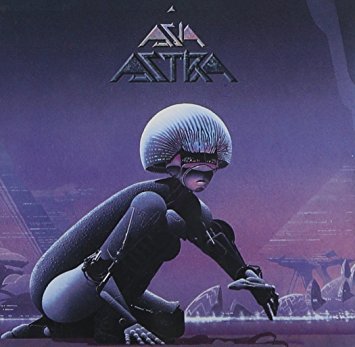 Go:
Aqua (1992)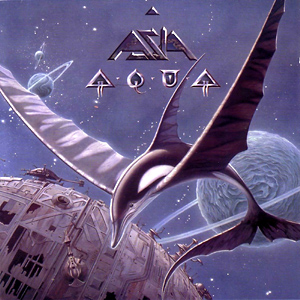 Who Will Stop the Rain:
Phoenix (2008)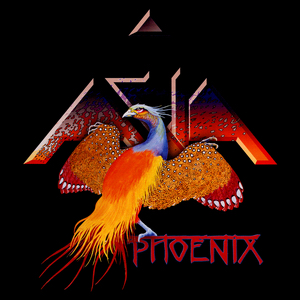 Sleeping Giant:
Omega (2010)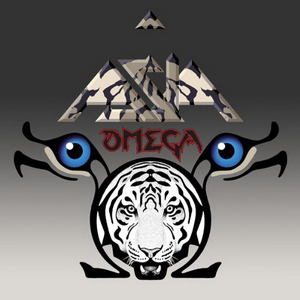 Finger on the Trigger:
Through my Veins:
Holy War:
Listen Children:
Light the Way:
Emily:
There Was a Time:
I Believe:
XXX (2012)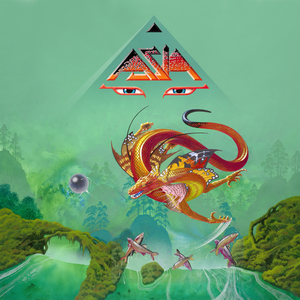 Released 30 years after Asia (hence the name), this is the last album to feature Steve Howe before he left the band yet again.
Tomorrow the World:
No Religion:
Face on the Bridge:
Al Gatto Nero:
Judas:
Ghost of a Chance: