Nate's Guide to Dallas
It's been slightly over a year since I moved to Dallas to start my residency. The hours are long and the stress is high, but fortunately living in such an amazing city has been my saving grace. I've made efforts to explore the neighborhoods, try new things, and take as many photos as possible. And that's why I want to share my favorite spots with you!
Nate's Dallas Hardcore Highlights
Coffee: Merit Coffee, Union Coffee, Oak Cliff Coffee Roasters, Houndstooth, Cultivar Coffee
Authentic Tacos: Trompo, La Paisanita, El Tizconcito, Tacos Mariachi, La Ventana
Non-Authenic Tacos: Velvet Taco, Revolver Taco, Jose's
BBQ: Pecan Lodge, Slow Bone, JD's BBQ, Cattleack BBQ
Beer/Alcohol: Celestial Brewery, Hide, Manhattan Project, Truckyard
Sushi: Uchi, Nori Handroll Bar
Fried Chicken: Mike's Chicken, Hall's Honey Fried Chicken
Burgers: Maple and Motor, Rodeo Goat, Twisted Root
Other Restaurants: Maple Leaf Diner (Canadian), Dough Dough (cookie dough), Royal China (Chinese), Botolino (gelato), Mot Hai Ba (Vietnamese), Hypnotic Donuts (donuts and chicken biscuits), Lucky's (breakfast), Origin Kitchen (breakfast)
Grocery Stores: Central Market, H Mart, 99 Ranch Market, Ann's Health Food
Used Bookstore: Half-Price Books
New Bookstore:Interabang, Wild Detectives
Toys: Froggie's
Parks: Trammell Crow Park, Klyde Warren Park, Trinity River Audubon Center
Museums/Landmarks: Dallas Aquarium, 6th Floor Museum, Reunion Tower, Pioneer Plaza, Dallas Arboretum, Margaret Hunt Hill Bridge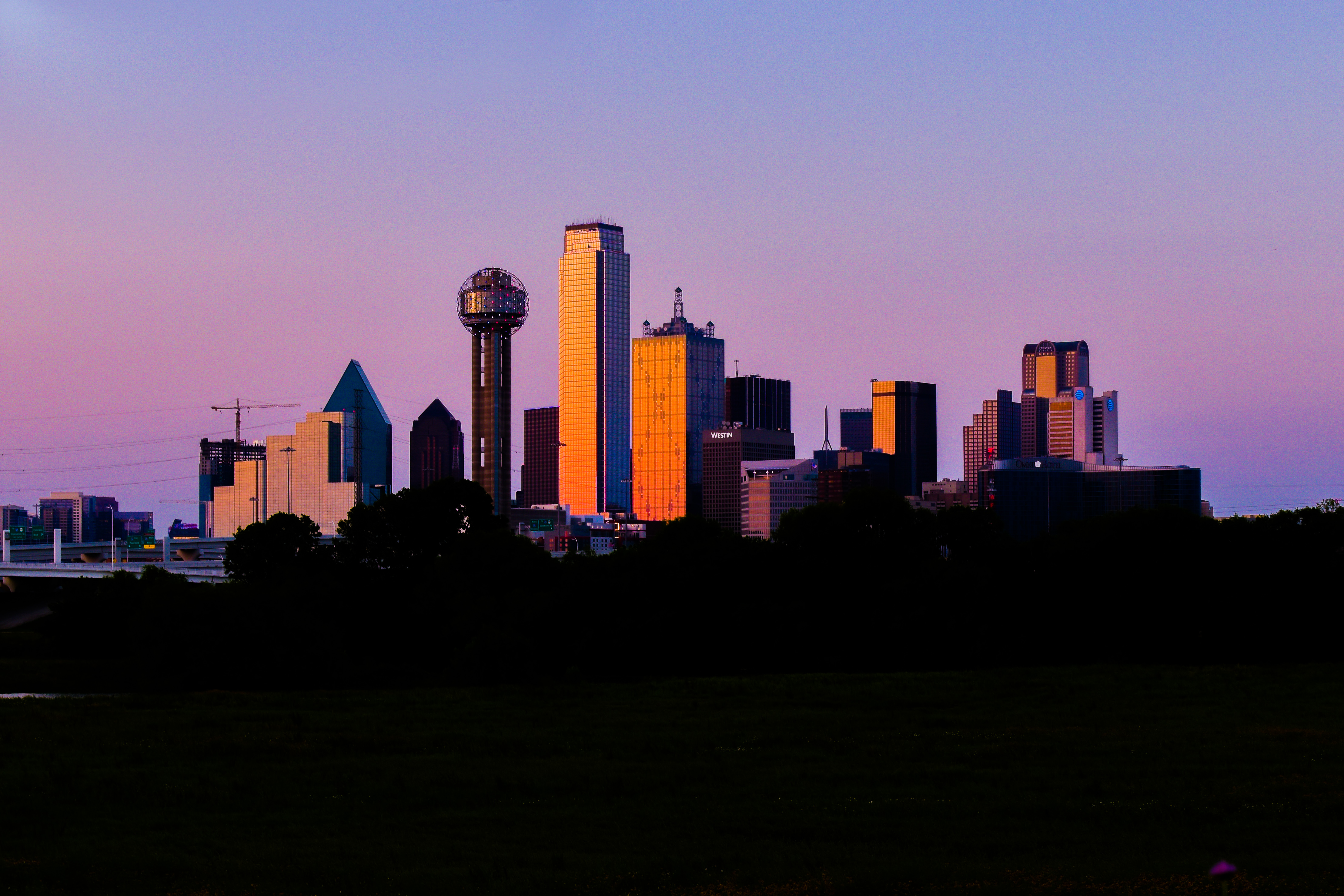 Medical District
Home to UTSW and Parkland, it's obvious where Medical District gets its name. Both hospitals have built enormous campuses and are continuing to expand. The neighborhood is making efforts to catch up. It's also home to Love Field, Southwest Airlines' main airport.
Alcohol: Celestial Beerworks is a new addition to the area, with astronomy-themed beers and associated wall art. Big fan of the IPA. Another new bar is Redfield's Tavern, "conveniently" located right near Parkland. Down Harry Hines is ARC drafthouse, with some good beer and great pizza.
BBQ: Not my favorite Dallas BBQ, but it's convenient. Options include Mike Anderson's, Big Al's, and Sonny Bryan's (always open!).
Tacos: Ojeda's is great for Tex-Mex, margaritas are excellent. For more authentic options, try La Hechizera or Avila's. Also notable is Taco Pronto, with lots of cheap street taco options. Tacos La Paisanita is newly renovated and serves up some great tacos and other authentic Mexican fare, and it's open late!.
Other Food: Mike's Chicken is the best fried chicken you'll ever eat - I get Mike's chicken cravings sometimes. Second choice? Check out Hall's Honey Fried Chicken for some excellent chicken (and alright waffles). Maple and Motor has awesome burgers. Another newcomer is Maple landing, with awesome brisket poutine. Ichiro is a great place for ramen. Need some lowkey diner food? Try Original Market Diner.
Things to Do: Head to Bachman Lake Park, a small manmade lake, to watch the airplanes take off directly overhead. There's also a Muffler Man that looks like Alfred E Neuman across the street. My go-to haircut spot is Floyd's on Lemmon and Inwood.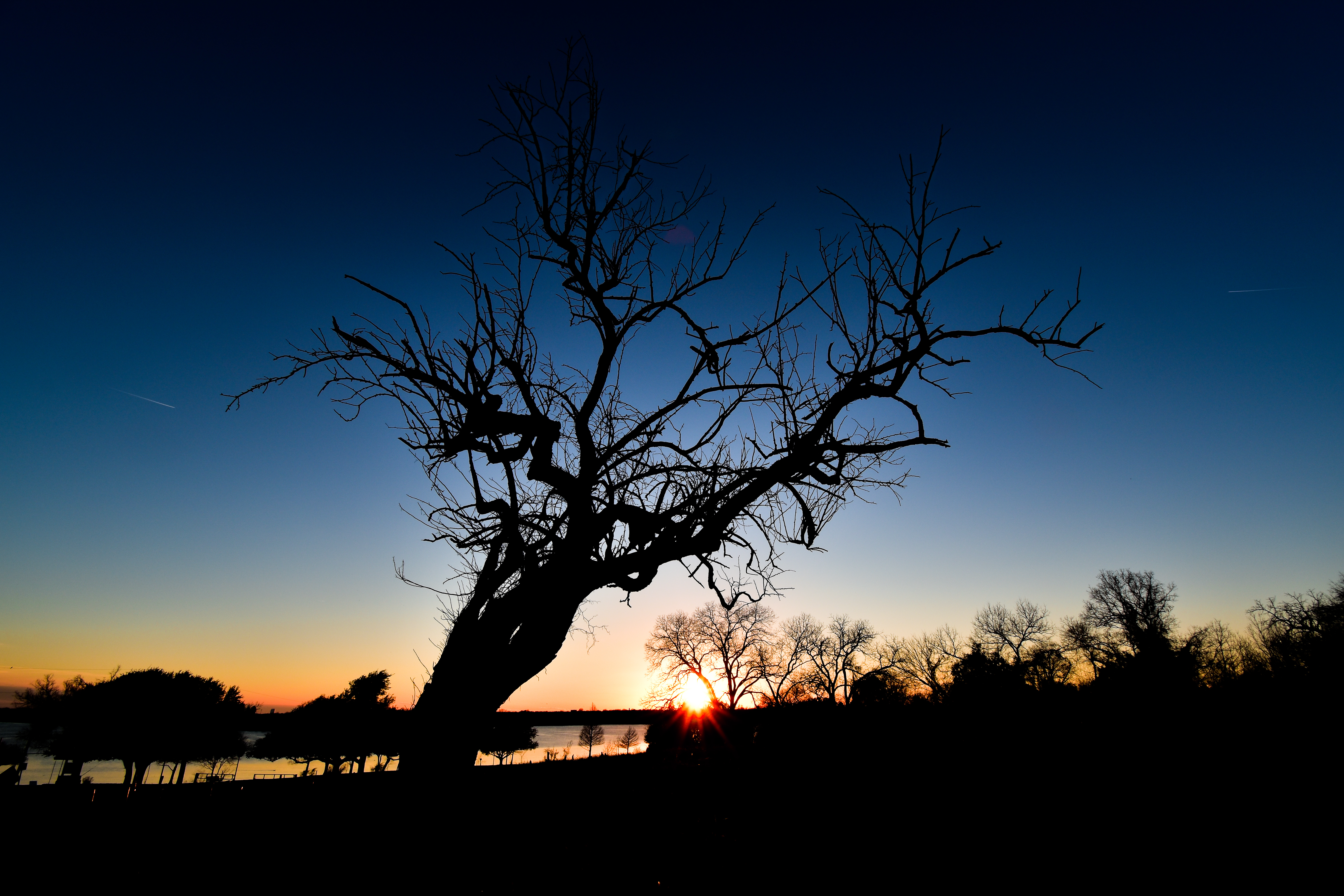 Oak Lawn
The next area over is Oak Lawn, slightly more sprawling with loads of restaurants and other activities. It's very residential and is known for being Dallas's "gayborhood," hosting the annual pride parade until it recently moved to Fair Park.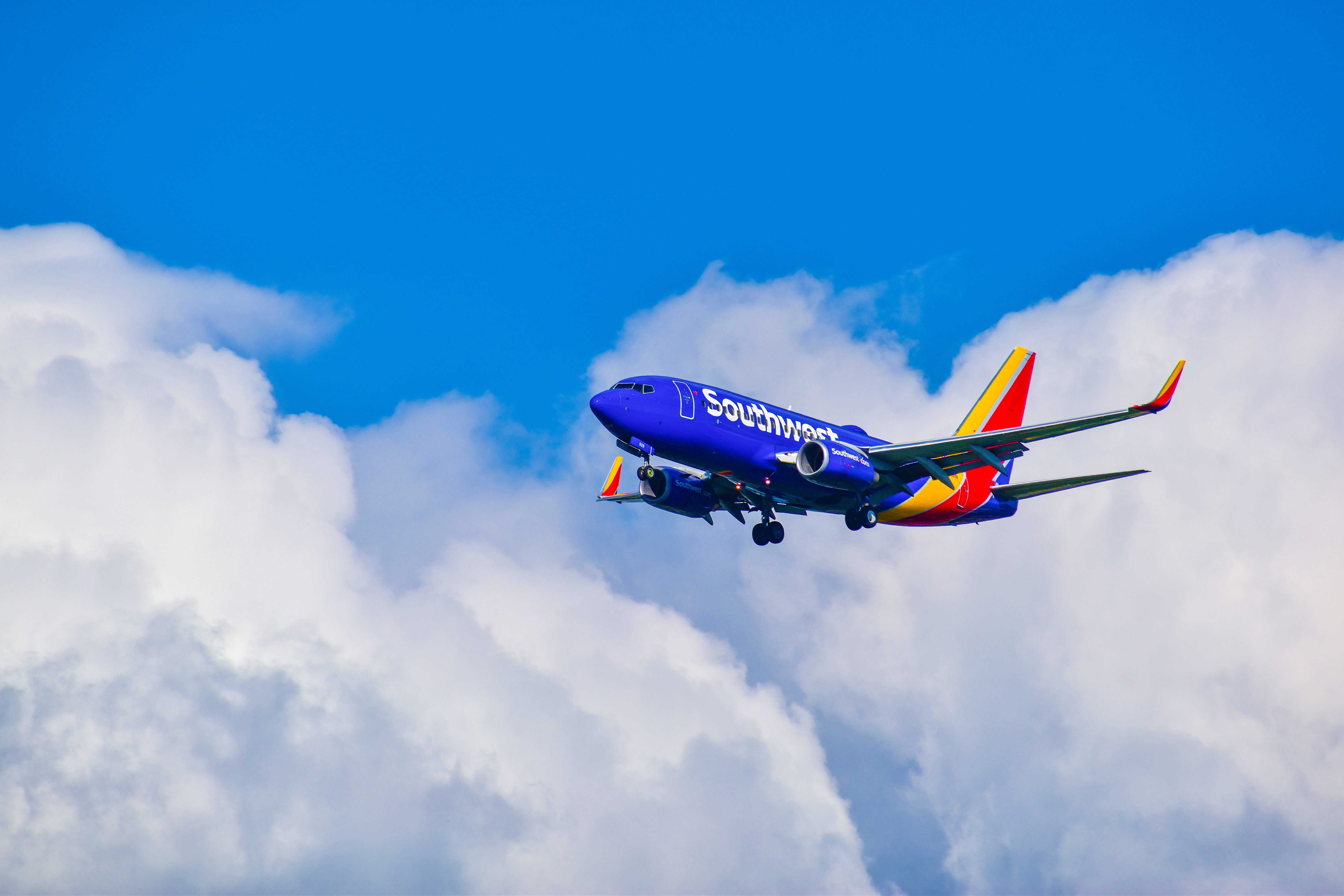 Coffee: Check out Mudsmith for some good coffee with a hunting lodge hipster vibe (complete with hunting trophies on the walls). Union coffee is a new favorite, with a great coffee selection and comfortable atmosphere, perfect for studying.
Tacos: One of the best spots in town is Tacos La Ventana, bordering on authentic and hipster. Great tacos and margaritas for a reasonable price. There's a couple spots but I like Oak Lawn the best. Mia's Tex Mex says it has the best brisket tacos, and I'm inclined to agree. El Tizconcito was the first restaurant I had Dallas tacos at, I'd recommend the variety plate to try one of each. Jose is on the border of the neighborhood but has amazing cocktails and unique Mexican cuisine.
Other Food: Check out Eatzi's, a European-style deli with all sorts of pre-made food. I'm not a cake person, but their cakes are soooooo delicious. Lucky's cafe is a great diner with the usual fare and some unique breakfast choices as well, at a reasonable price. Green Papaya has some great Vietnamese food. Malibu Poke is a fun place to get excellent poke bowls.
Things to Do: Find the tiny Dragon Park Gardens for a variety of cool sculptures, owned by Select Salon next door. Call and ask if you can wander around, he'll (likely) say yes.
Design District
This is one of my favorite neighborhoods. It's been hit by gentrification in some parts, but others maintain a low-key vibe making it easy to get around and enjoy.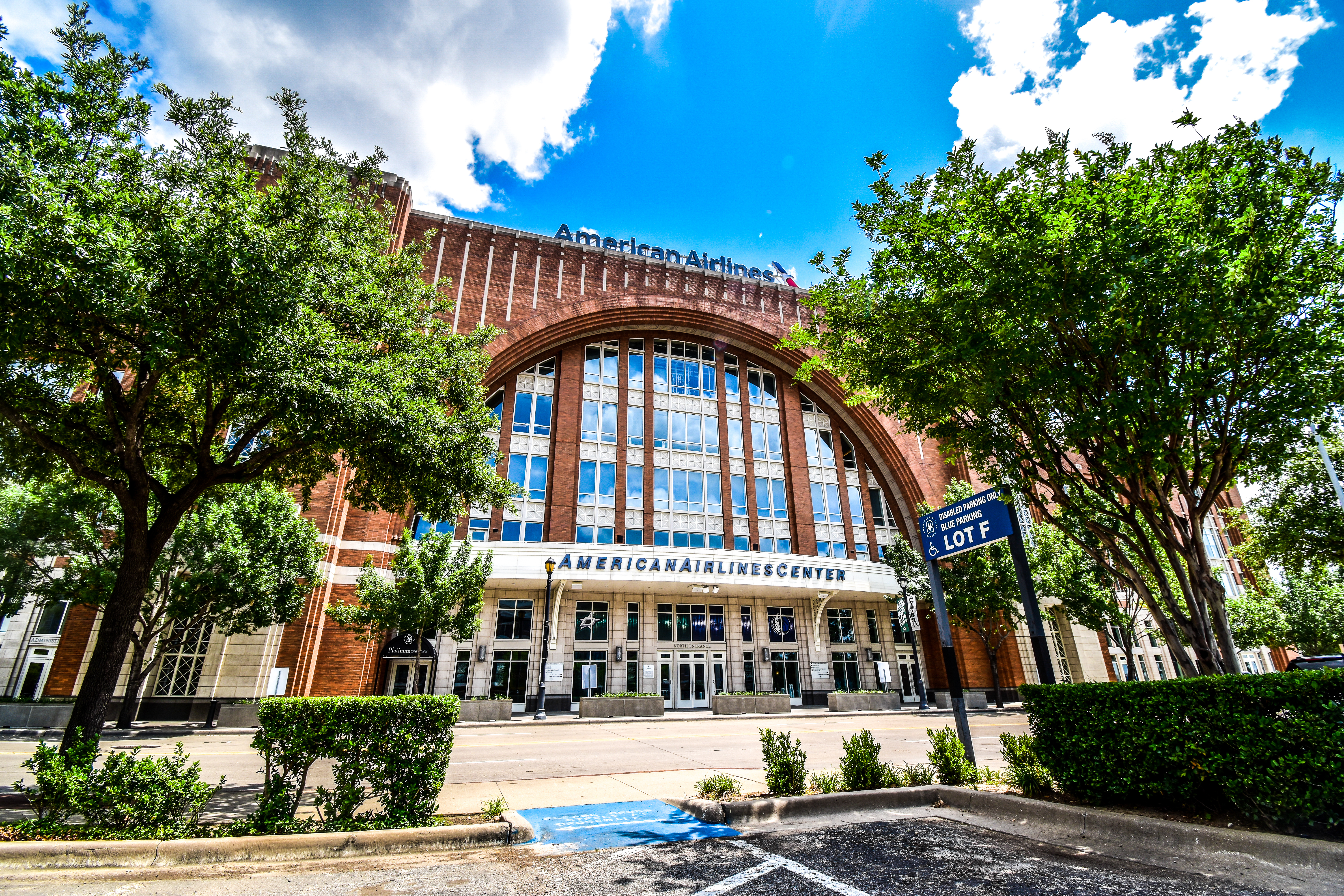 Alcohol: A bar that served a variety of cider would be awesome enough, but Cidercade serves cider AND has arcade games! An entry fee gives you free access to loads of different arcade games, and you'll never run out of cider options to taste. I'm not a cider person, but it's a great time!
Coffee: Ascension is the place everyone names as the best. It's more of a restaurant than a study site (learned from personal experience), but they have a bunch of great coffee options. If you get coffee to go, kill time reading some coffee/wine books on their bookshelf near the door
BBQ: Slow Bone is one of my top picks, it's extremely delicious and pretty fast with cafeteria-style serving. Ferris Wheeler's is a hidden gem that's also pretty good.
Tacos: Check out Taco Stop, a smallish hut along the Trinity Strand Trail. The soup is pretty good. Pass on the Mexican Coffee.
Other Food: Like burgers? Rodeo Goat has a huge selection of burgers, and the fries are amazing too. For some seafood-based eating, check out the Flying Fish, which includes a Billy Bass adoption wall! That's where my Billy Bass lives now.
Things to Do: If the flooding isn't too bad, head to the Sylvan Avenue Bridge to go to Trammell Crow Park, a small park with a lake, located in the middle of the Trinity River floodplain! There's a bunch of stone cow statues that chill under a tree and contemplate their existence as they slowly submerge during a thunderstorm. I like to buy my camera equipment from Competitive Camera, they give great advice on what to buy. Go for a jog or bike ride along the Trinity Strand Trail, which takes you past a small memorial and all the Design District highlights.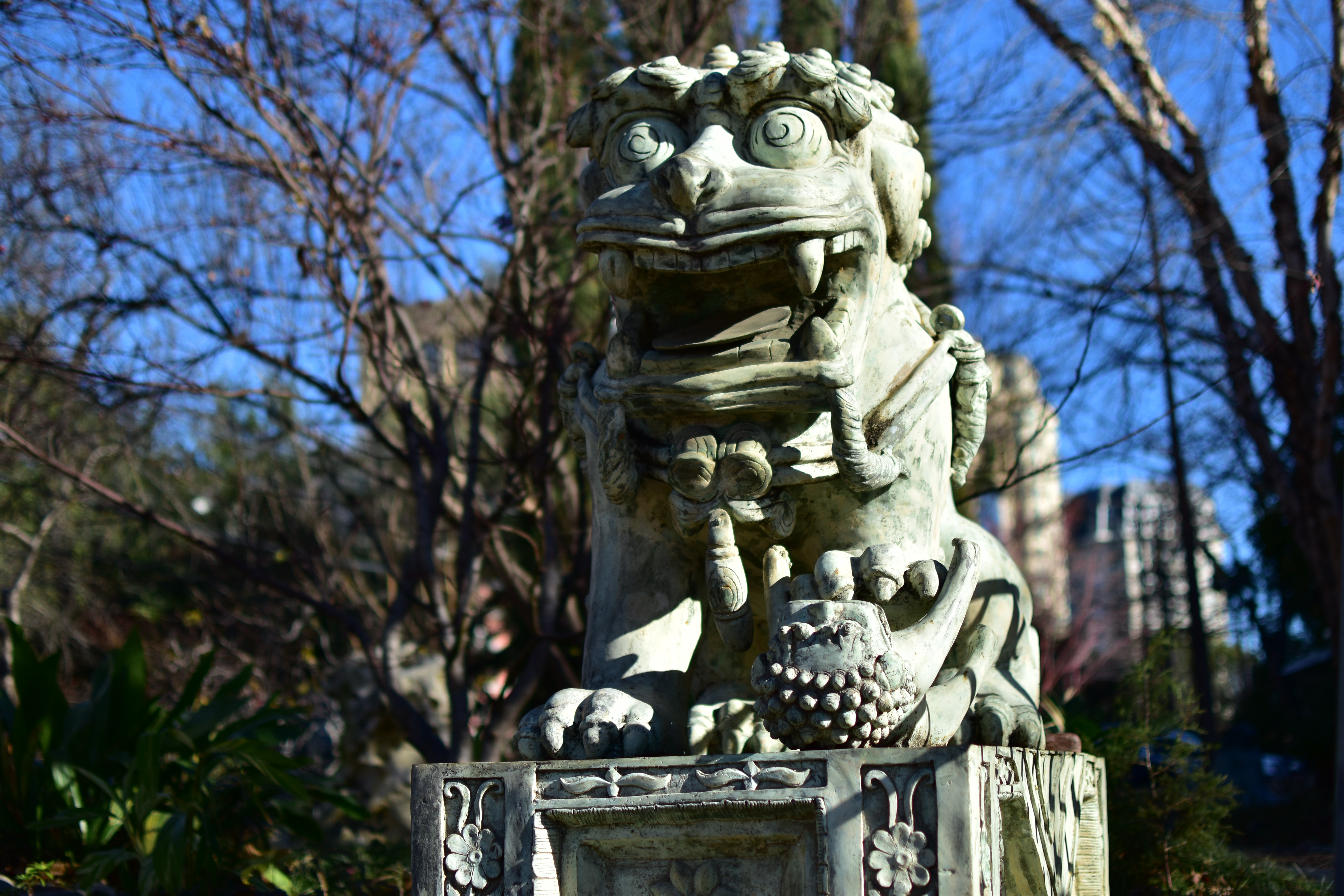 Uptown
The more upscale, city-living area in Dallas. Great for walking around and living your fanciest lifestyle. I've lumped Uptown, Victory Park, and Harwood District all together.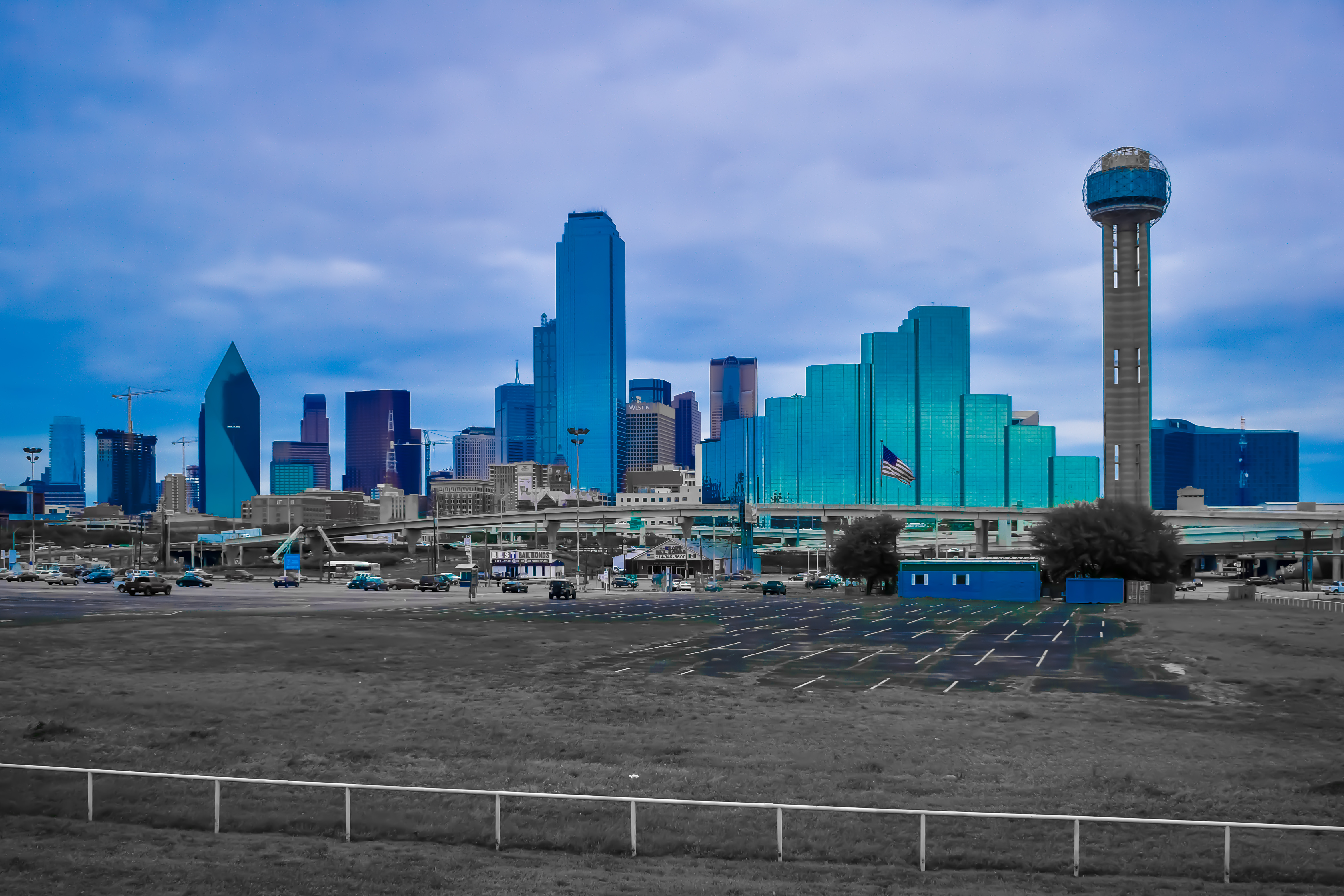 Alcohol: Katy Trail Ice House is a go-to for beer in giant goblets and some good BBQ to boot. Plus it's right next to the Katy Trail, so you can watch people run in futility while you enjoy a relaxing beverage. Looking for something a little more high-class? Check out Happiest Hour in the Harwood District, a little higher-end bar with a great outdoor area. Right nearby is the Grove, perfect for the summer with its volleyball and lawn bowling courts. Check out the Rustic, with a great list of drinks, cool outdoor area, and live music in the evenings.
Coffee: Magnolia Sous le Pont is hidden in the ground floor of a building in the Harwood District, but has great coffee and a quiet ambiance (perfect for those overly hot/sunny Texas days). Cafe Victoria in Victory Park is small but has some great coffee and delicious cake balls (if you're into that).
Tacos: Completely unauthenic but amazingly delicious, check out Velvet Taco. The uptown location is new but it's my current favorite. The frozen margaritas go perfectly with your tacos. In the mood for Tex-Mex? Check out Chuy's at the border of Uptown for their excellent burritos.
Other Food: Uchi. In case you didn't hear me the first time, Uchi. Best sushi meal I've ever eaten. It's pricy but 100% worth it. Hook Line and Sinker is a fried fish place randomly stuck in upscale uptown, but it's good for some fried catfish. San Martin Bakery is a guatemalan restaurant that also bakes an astounding variety of bread and other carbs. Origin Kitchen is wonderful. There's gluten-free, dairy-free, sustainable options. Everything your health-conscious stomach could desire. The drinks are also epic!
Things to Do: Check out the Perot Museum of Nature and Science. Great for kids and adults who want to say "hey I remember that from science class!" The exhibits are very Texas-heavy and the architecture is super cool. My girlfriend loves going to SoulCycle in Uptown. I go for the masochistic exercise. Froggie's 5+10 and Betty Lou's are possibly the coolest kid and adult gift shop I've been to! You can find a cool quirky gift for pretty much anyone. And no, it's not that kind of adult gift shop, it has candles, cookbooks, and derpy socks. Get your mind out of the gutter.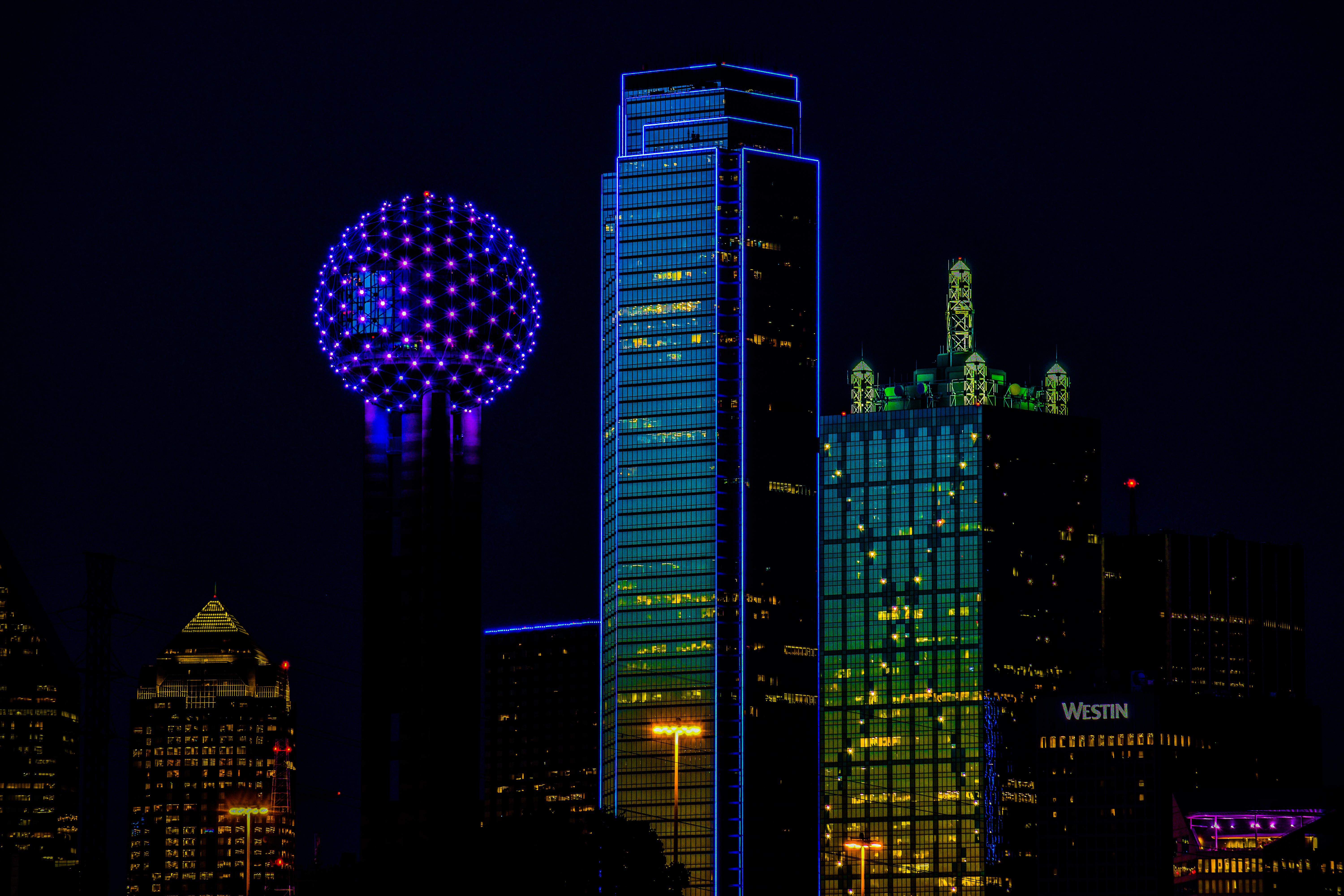 Downtown
Downtown Dallas is a surprisingly interesting area. It's crazy easy to drive around on the weekends, unexpectedly. It's relatively easy to park and wander around, checking out all the little parks and monuments.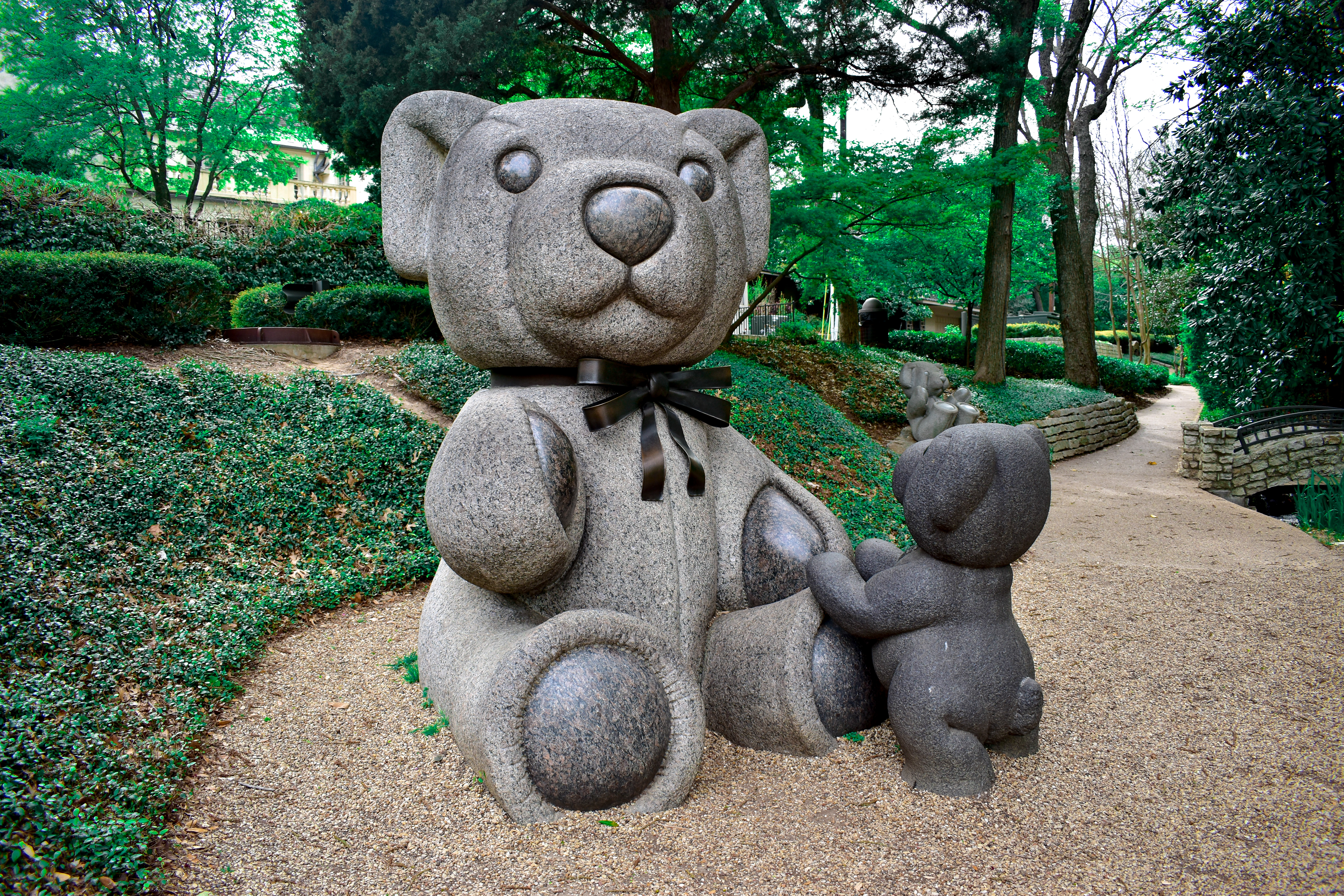 Tacos: Fuel City tacos legit cured my hiccups. If you go at the right time, they have longhorn cattle!
Other Food: Ellen's is tucked away in the West End, serving typical American diner fare but so much more. Try Joe's balls...just try them. Great selection of Bloody Marys too. For some amazing chicken wings/tenders, check out Wing Bucket, with an endless list of rubs and sauces.
Things to Do: The main highlight of downtown isn't food, it's landmarks. Here's my list-within-a-list:

Dallas World Aquarium: Okay, so it's not the Shedd or Georgia, but it's not trying to be. Instead, check out one of the more unique aquarium experiences, with fish, birds, reptiles, and so much more. There's even a sloth! Highly recommend a visit.
Farmer's Market: Fresh fruits/veggies, prepared foods, artisan crafts, and so much more. It's split into an outdoor section for food and an indoor section with restaurants and shopping. Secret plus - check out Dallas Sweet harvest nearby, some of the best strawberries and other fruits I've ever had.
Klyde Warren Park: It's literally a park on top of a freeway. Great for kids and families, but also nice to wander around for everyone. Watch everyone else frantically drive while you relax in the grass.
Pioneer Plaza: Bronze sculptures of cattle and ranchers makes for a cool Dallas history throwback. Nearby is a cemetery with markers/monuments to Confederate soliders...interesting.
JFK Memorial: Large cenotaph to JFK, kind of a strange monument but hey gotta be different, right?
Dealey Plaza: See the white X in the middle of the road? That's the spot of the fatal shot. Wander around with the rest of the tourists, just don't get creamed by a car.
6th Floor Museum: Learn all about JFK, his policies, the events leading up to 11/22/63, and the fallout from his assassination. See where Lee Harvey Oswald fired the shots, and read about all the conspiracy theories.
Giant Eyeball: Really hard to miss the giant eyeball in the middle of downtown Dallas. Located on private property, snap a picture through the gate. Watch it while it watches you!
Reunion Tower: It's an iconic part of the Dallas skyline. There's an observation tower up top with a restaurant. I haven't gone but I hear it's pretty cool (although expensive).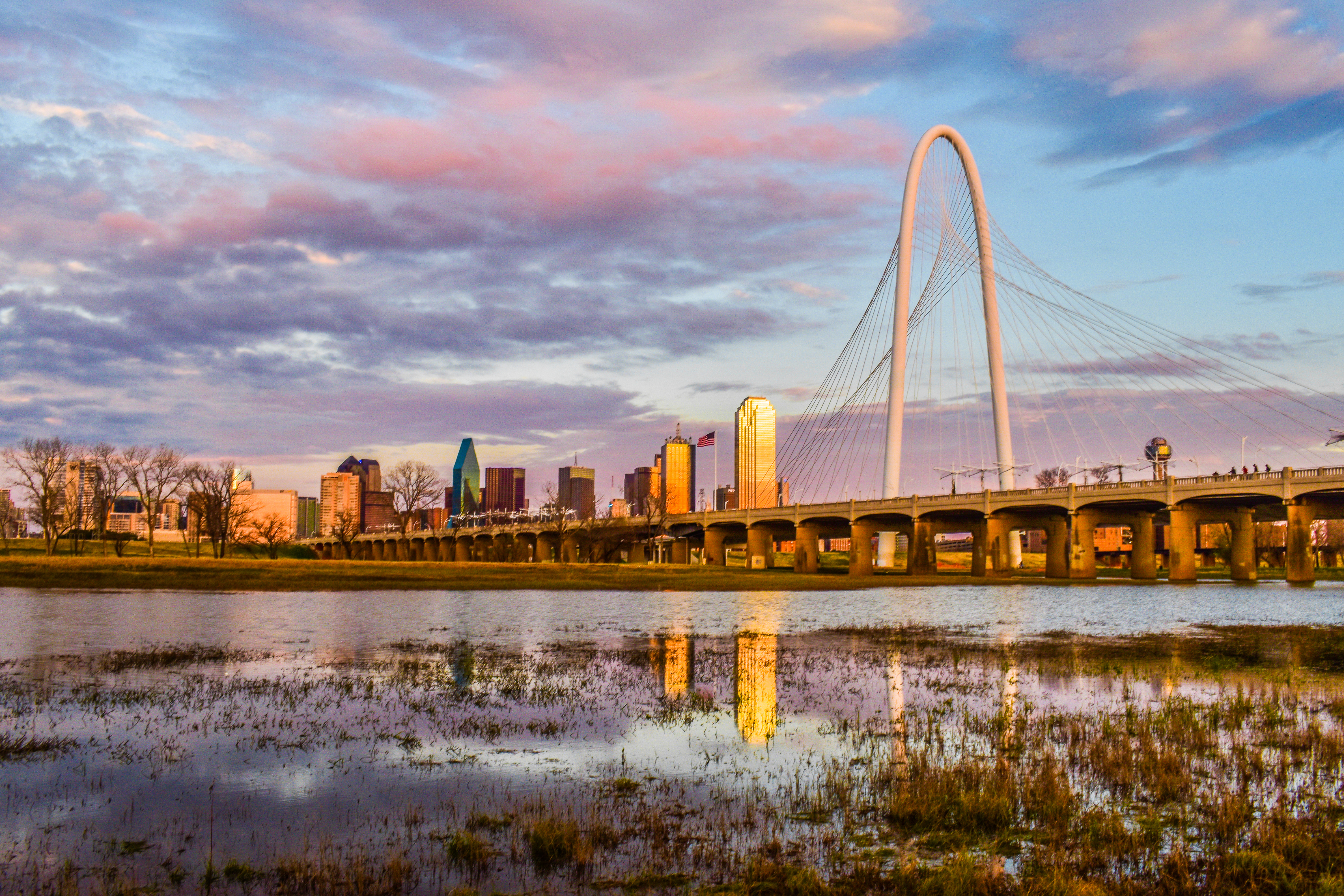 Highland Park
A super fancy neighborhood in North Dallas, the size and design of these houses will blow your mind. It's fun to just take a cruise up and down the streets. Although it's a small area, there's some cool places to check out.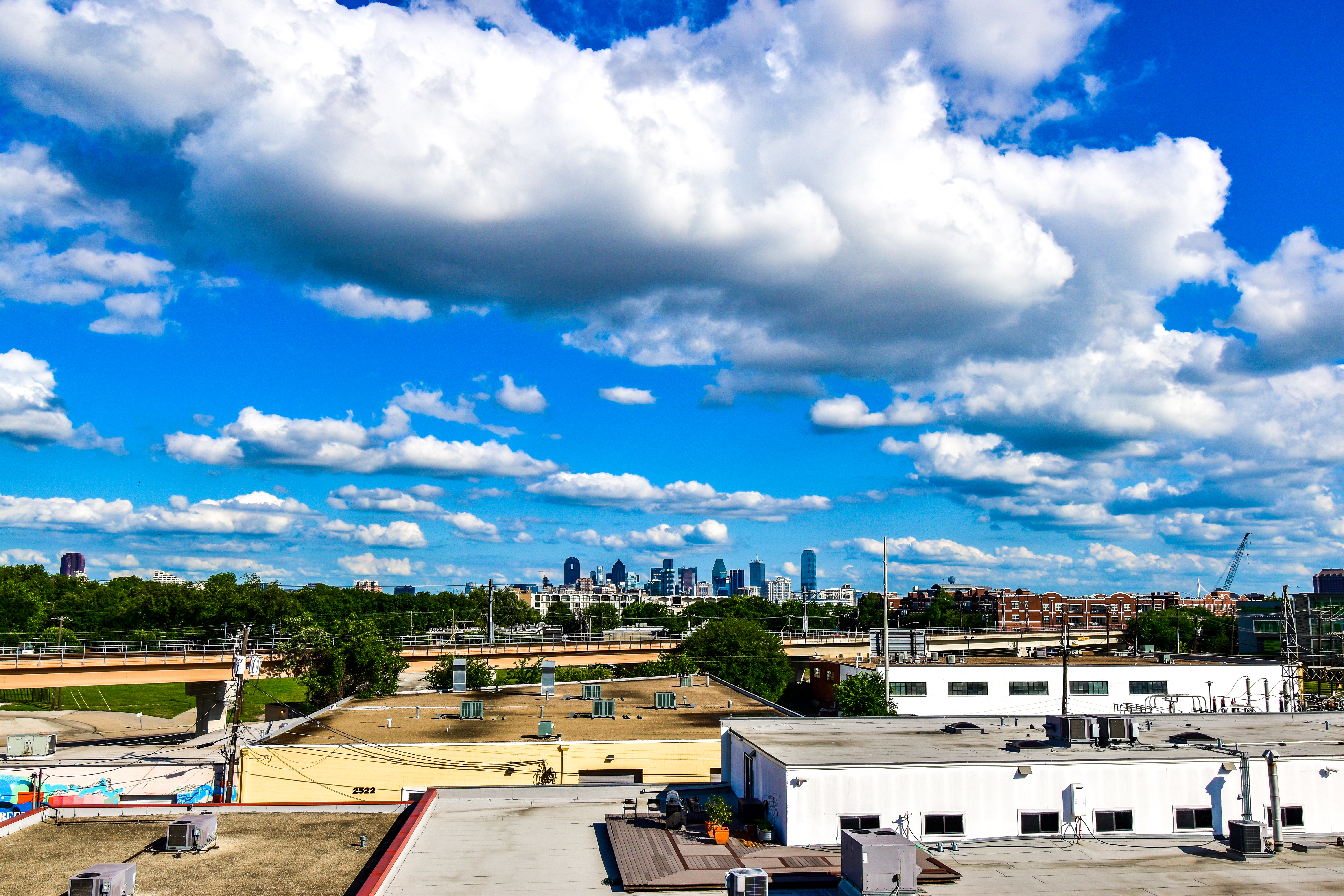 Coffee: One of my favorite coffee shops is Merit Coffee. It has some of the best coffee I've tried, and there's a nice outdoor covered seating area, so you get some fresh air without being stuck in the sun. Highly recommend.
Other Food: Sachet is one of Dallas's top restaurants, serving up greek(ish) food with some great cocktails. Right in the same plaza is Tulum, with some high end delicious Mexican food. Change gears and try some amazing chinese food from Royal China.
Grocery stores: You need to go to Central Market. I'm pretty sure they lace their food with cocaine, because once you go you can't stop going back. The food is high end but absolutely wonderful. They have such a great selection, and they feature a lot of smaller Texas-based businesses. It's like Ikea and Wegman's combined. Check it out! On the smaller side, check out Royal Blue Grocery, a little pricey but it has quite the eclectic selection of food and beverages.
Things to Do: Lakeside Park is a cute area to walk around with ducks and geese. The highlight is a group of enormous teddy bear statues. Cute or creepy? You decide. If you try your luck, you'll stumble upon Highland Park Village, a tiny square nestled in the neighborhoods of Highland Park, containing a variety of high end shops and stores. Interabang books is one of the few independent bookstores in Dallas, with a great selection for kids and adults alike.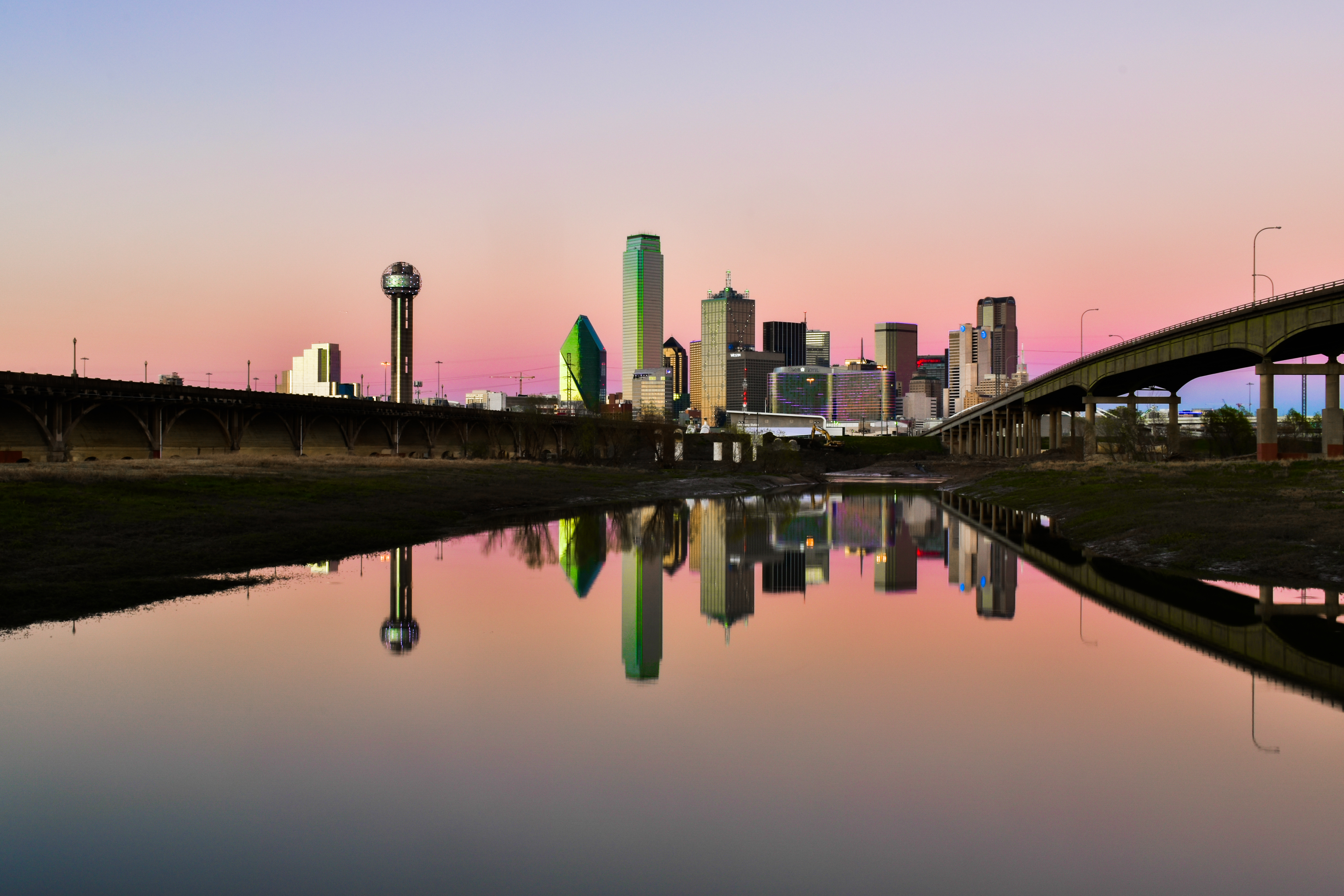 Deep Ellum
Welcome to the hipster Dallas neighborhood. It's a combination of upscale restaurants/bars and more divey places. Even though it's just three streets stretching a few blocks, there's loads of food to eat and murals to peruse.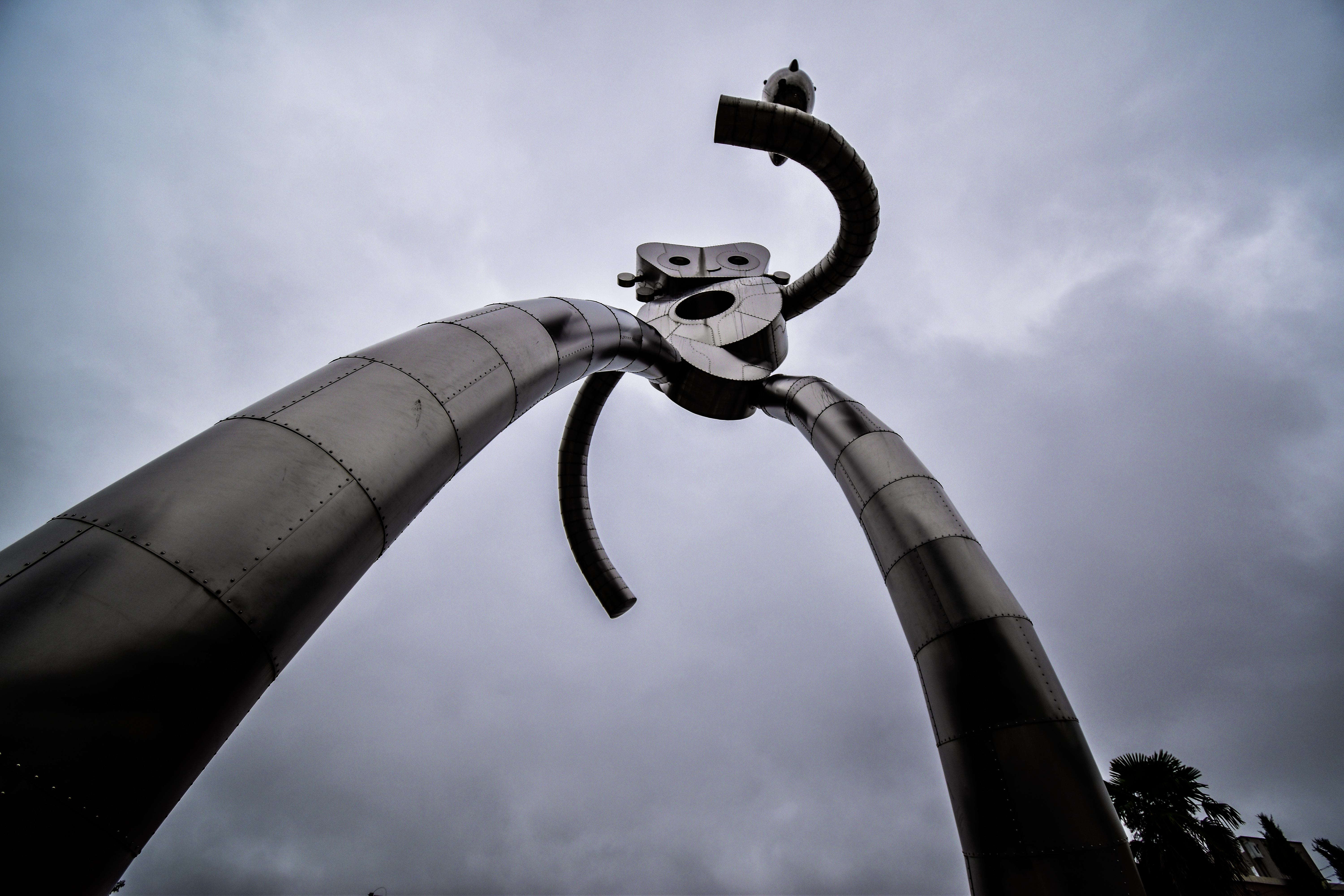 Drinks: I'm not a cocktail guy by any means, but Hide makes some of the best cocktails I've ever tried. Unsure what you want? Just tell the bartender what you like and they'll create a concoction for your enjoyment. Dot's Hop House has a huge outdoor area to chill and try a variety of beers (they have quite the list), it's nice even in the heat of the summer.
BBQ: Pecan Lodge is the answer to "where is the best Dallas BBQ?" There's almost always a long line, but it's worth the wait. Best brisket, ribs, and pulled pork. Bypass the line by gathering some friends and ordering 5lbs of meat, or just eat it yourself.
Tacos: Check out Revolver Taco Lounge for some high end tacos while still maintaining an authentic feel. My three tacos consisted of al pastor, duck, and eel.
Other Food: Looking for a slightly different sushi experience? Check out Nori Handroll for some delicious handrolls at a reasonable price.
Things to Do: Check out the infamous Traveling Man sculpture near the entrance to Deep Ellum. There's actually three different statues in different poses, but the one where he's walking is my favorite (of course). There's tons of murals to wander around and look at. Pick your favorite! Just east of Deep Ellum is Fair Park, home of the Texas State Fair and more fried food than you've ever seen in your entire life.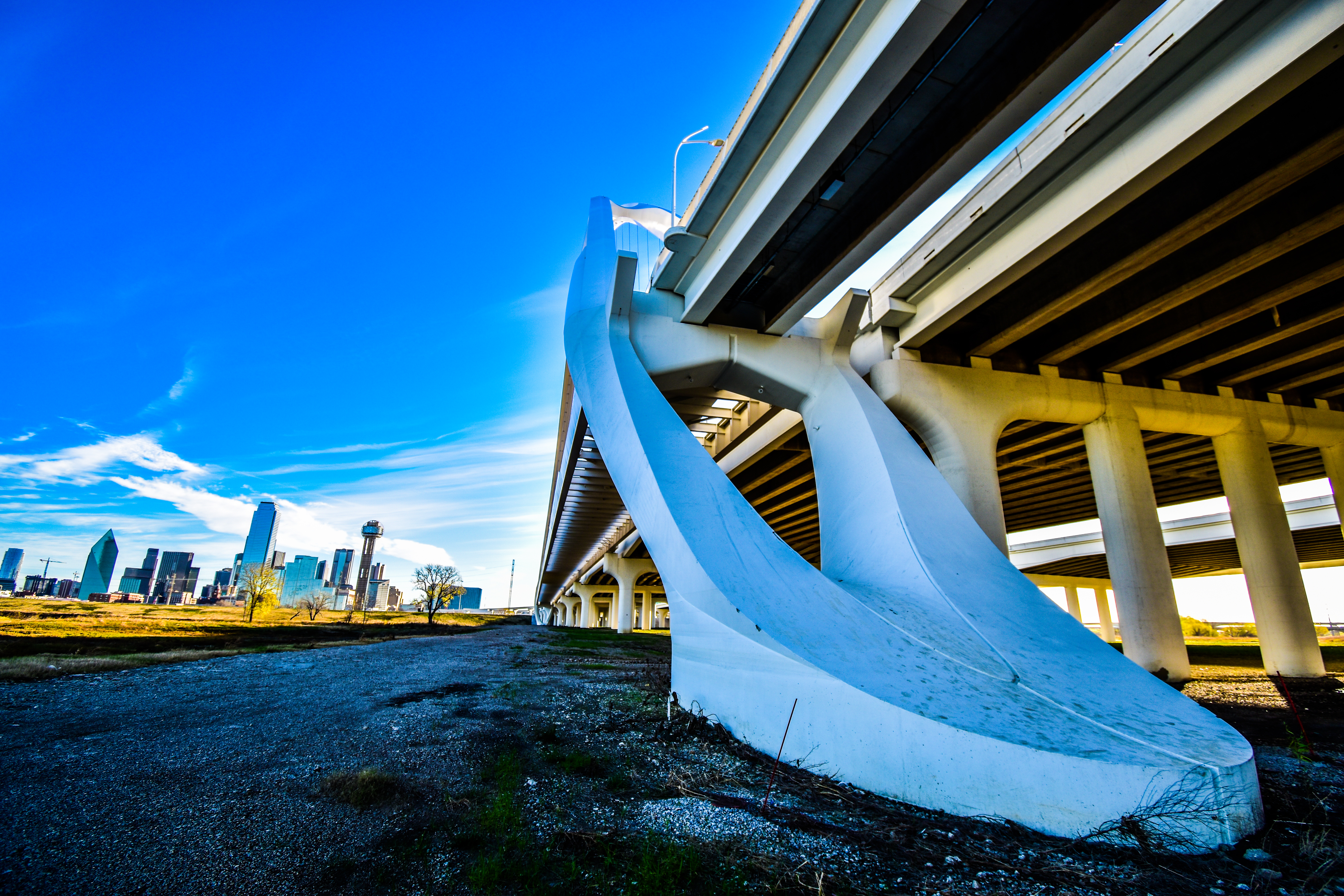 (North)East Dallas
This area contains Lower Greenville, Knox/Henderson, Lakewood, White Rock Lake, and other bits.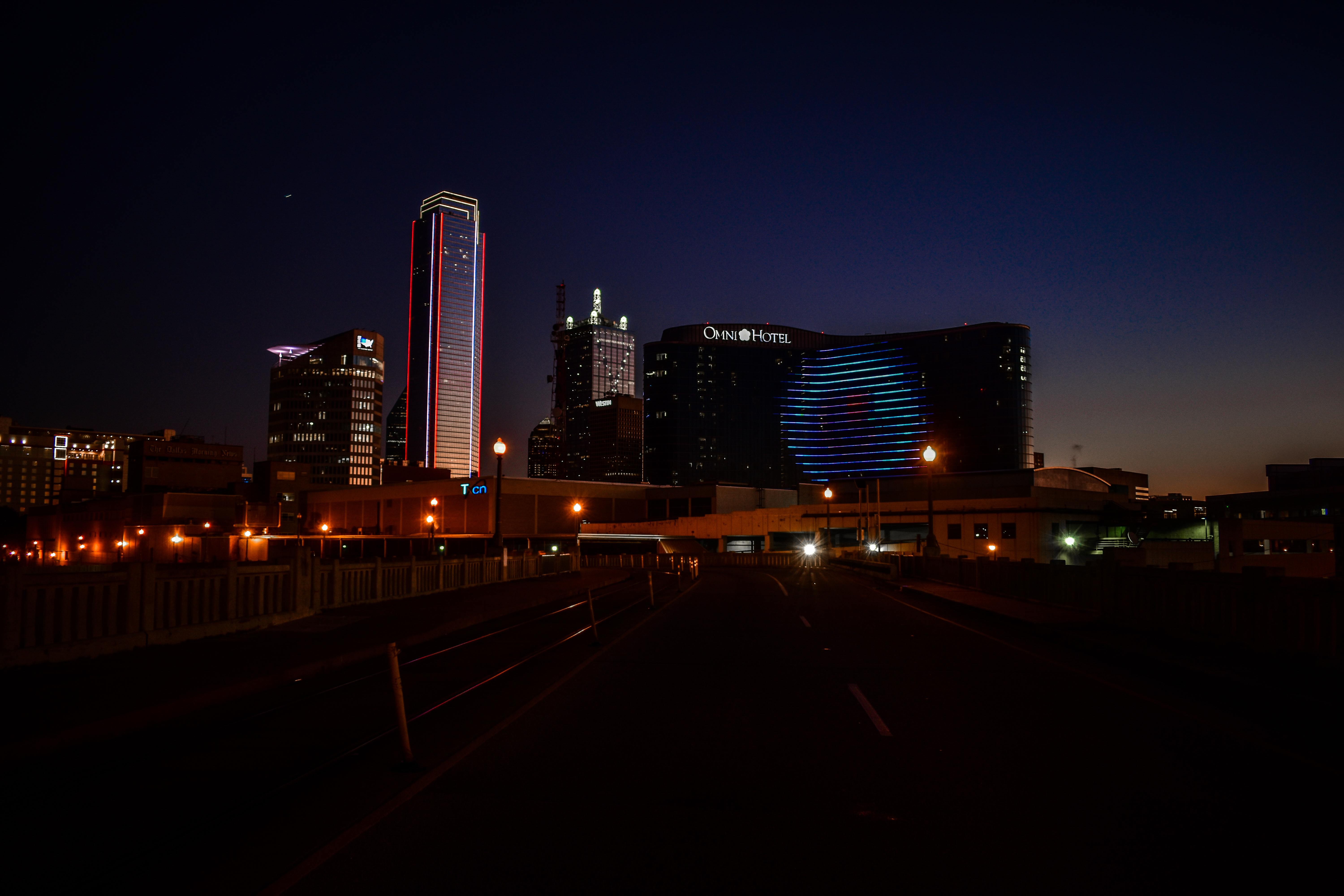 Alcohol: For some high-end drinks (and brunch), check out HG Sply Co. Right across the street is Truckyard, literally a yard with food trucks, awesome beer and frozen cocktails, and live music. Perfect place to chill in the summer.
Coffee: Tons of great places in this area. One of my favorite coffee places, the best Houndstooth location is tucked into Lower Greenville. Great coffee and a chill vibe. Farther up Lower Greenville is La La Land Cafe, a literally white-washed house serving up some great coffee. Fiction Coffee, randomly located in Bryan Place, is really chill and has some cool bookmarks to go with your coffee reading. LDU is an Australian-run coffee place that's also pretty good. Closer to White Rock Lake is the aptly named White Rock Coffee, which if it wasn't so far, I'd probably go way more often because the coffee is amazing and the staff is great! A newcomer is The Merchant, selling both good coffee and mercantile (I think) items.
Tacos: Tacos la Banqueta is one of the more authentic taco places I've been. Highly recommend the horchata. Kinda random location but worth a trip.
Other Food: Botolino's gelato is some of the best gelato I've ever had. One of the residents is from Italy and he gave it his seal of approval. Company Cafe and Bar has some excellent gluten-free brunch options. Mot Hai Ba in Lakewood is an amazing restaurant for Vietnamese cuisine and cocktails. Zalat Pizza is great for some NY-style pizza. For some of the best chicken biscuits and donuts ever, hit up Hypnotic Donuts. Cindi's NY Deli next to Central Expressway has one of the best corned beef sandwiches I've ever eaten.
Things to Do: Obviously going for a walk/bike/run around White Rock Lake. It's the main nature spot in Dallas, plus you can check out some more epic houses. Located on the lake is the Dallas Arboretum, featuring a constantly changing array of flowers and plants (including some amazing succulents). Perfect place for watching high-end quinceañera photo shoots! Weather not good for outdoors activities? Head to Halfprice Books (the flagship store!). If you don't leave with a handful of new reads, then you're a complete liar. My go-to for comics is Keith's Comics on Mockingbird, a great variety of old and new issues, plus super nice staff.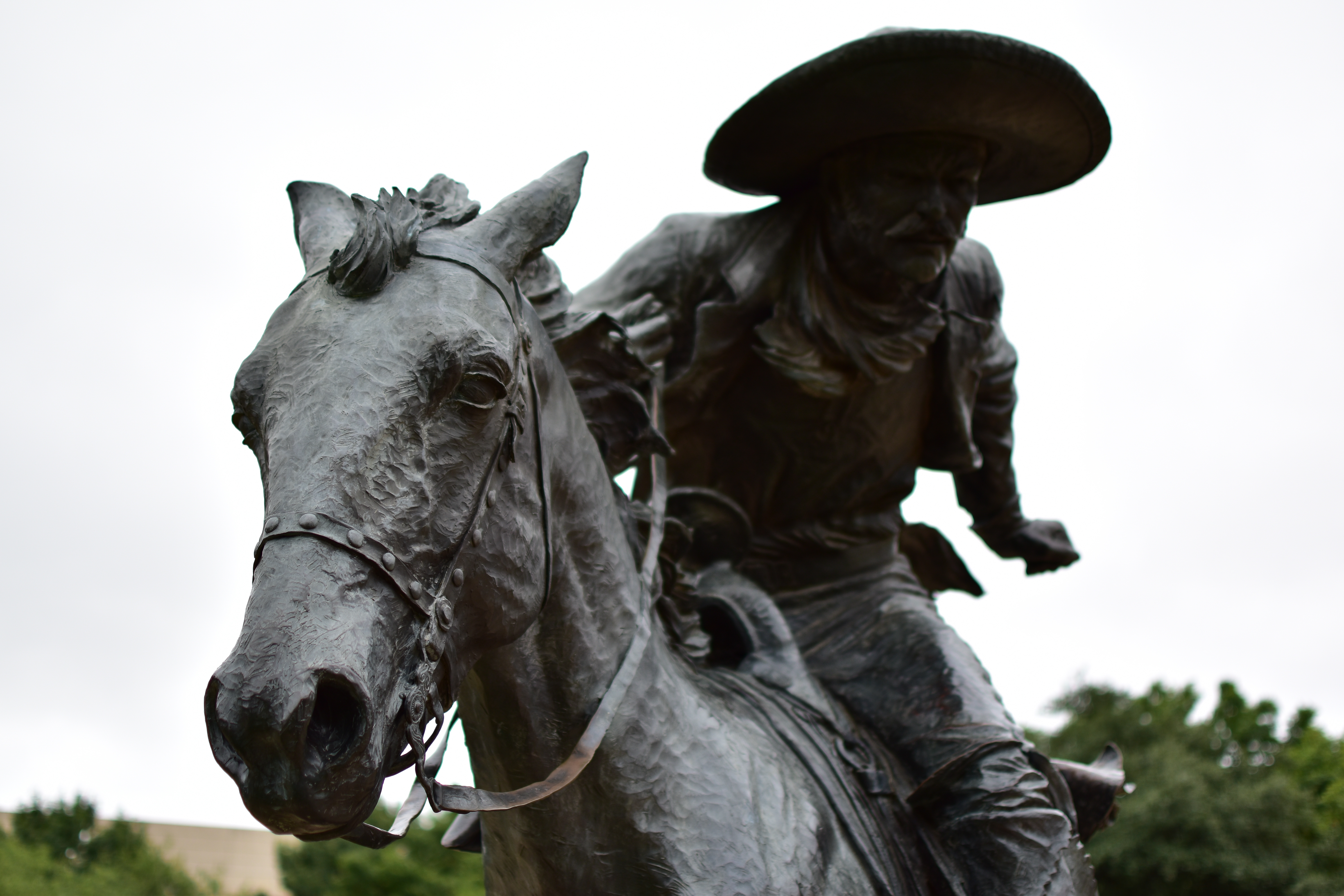 South Dallas
South Dallas, more specifically the areas bordering the southern edge of the Trinity river, are some of my favorite areas in all of Dallas. There's a ton of new restaurants and shops popping up constantly, it's going to be interesting to see how the area changes in the coming years. Neighborhoods include Bishop Arts, Sylvan 30, and Trinity Groves.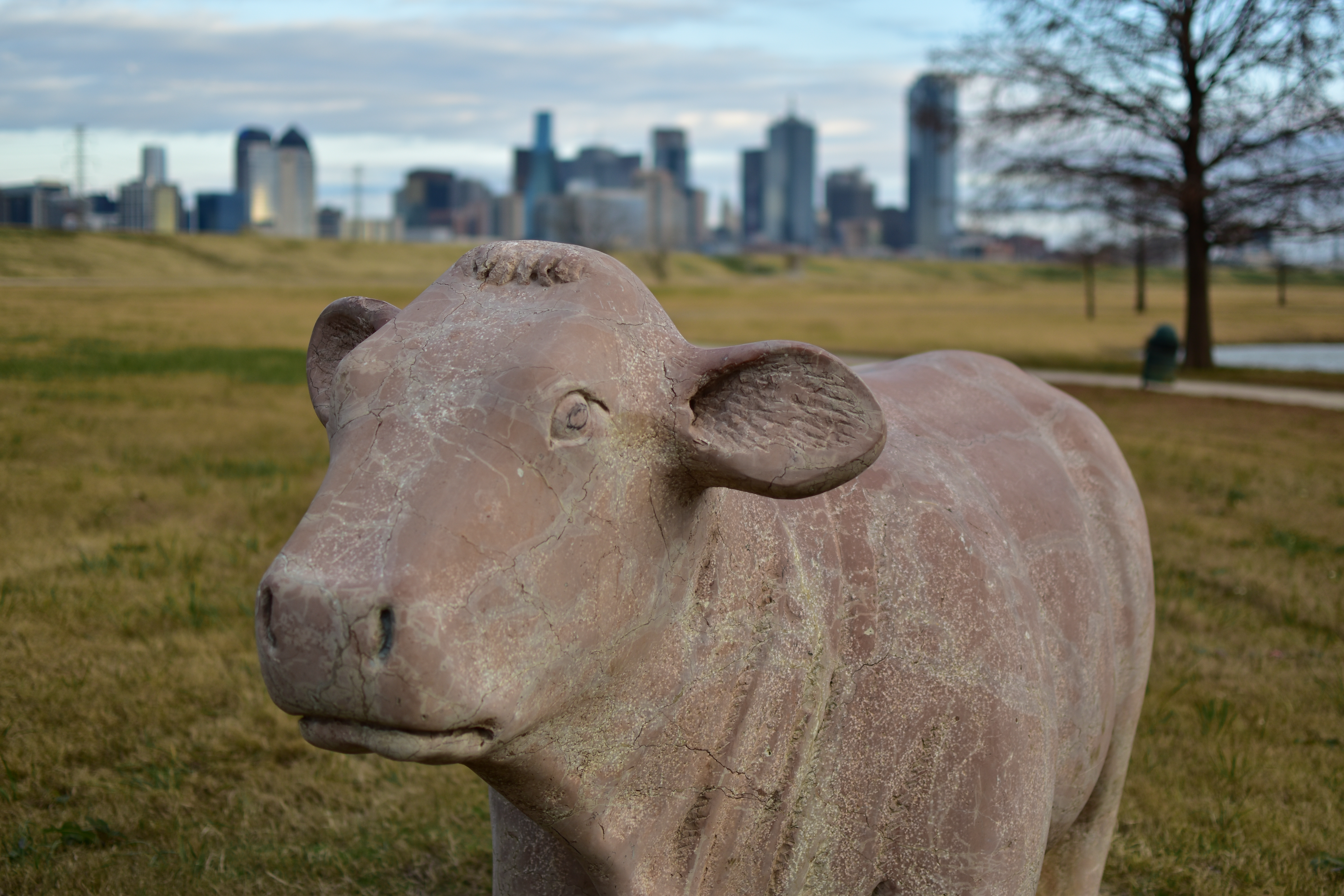 Alcohol: Want to sell me on a beer? Make it related to nuclear physics! Manhattan Project Beer Co hasn't physically opened as of writing this, but they are selling their beer at Central Markets, and it's some of the best IPAs I've tried. The beer is great and I love the can designs.
Coffee: Want more than just coffee? Stop by Oak Cliff Coffee Roasters for some great coffee, plus they make their own bread and chocolate! Cultivar Coffee is a great shop near Bishop Arts, perfect for studying. There's a nice Houndstooth in the Sylvan 30 district. Technically north of the Trinity (but considered "South" Dallas), Opening Bell is a cool l'il coffee shop in the Cedars. For some coffee and breakfast food, check out Shayna's Annex, located near my favorite picture-taking spot. Good Companions is a cute place with some good coffee in Bishop Arts.
BBQ: Lockhart is a top BBQ pick, wrapping up your foot in brown paper, eat it there or take it home to feast. JD's BBQ and Grill is a hidden gem, some of the best ribs I've had in Dallas. Perfectly melt off the bone.
Tacos: Tacos Mariachi is a great artisan yet authentic taco place with a great variety of taco choices, plus a new location in Lower Greenville. Trompo is a little more hidden but has some of the most delicious tacos I've tried. C Señor recently closed but should reopen soon in a larger venue. For some higher end tacos, try Tacos y Vino on the outskirts of Bishop Arts for some amazing tacos and appetizers.
Other Food: Chicken Scratch has some great fried chicken sandwiches and a nice outdoor seating area. For some slightly expensive but super delicious cookies, check out Kookie Haven. Right nearby is JD's BBQ and Grill, for some of the best ribs I've tried in Dallas. Head deep into the world of South Dallas for Ann's Health Food Store, an organic and health-conscious grocery store offering a crazy good amount of food products that will appease even the most allergy-afflicted and eco-friendly shopper. Looking for something less healthy? Lone Star Donuts has
Things to Do: Wander around Bishop Arts for some shopping. Big fan of We Are 1976, a print shop where I bought an awesome poster of the USA. Check out Lucky Dog Books for some used book options. Another bookstore is Wild Detectives, with an interesting collection of books and serving up coffee and alcoholic beverages as well. Want some outdoors adventures? Head to Trinity River Audobon Center for great birdwatching on a boardwalk. Or wander around Cedar Ridge, pretty much the hilliest area around Dallas. Head to Margaret Hunt Hill bridge to wander around on the pedestrian bridge. Better yet, head underneath the bridge to the trail that runs along the Trinity River. This is hands down my favorite spot for viewing the Dallas skyline, and one of the best places to watch the sunset. Make sure to check it out when the river floods!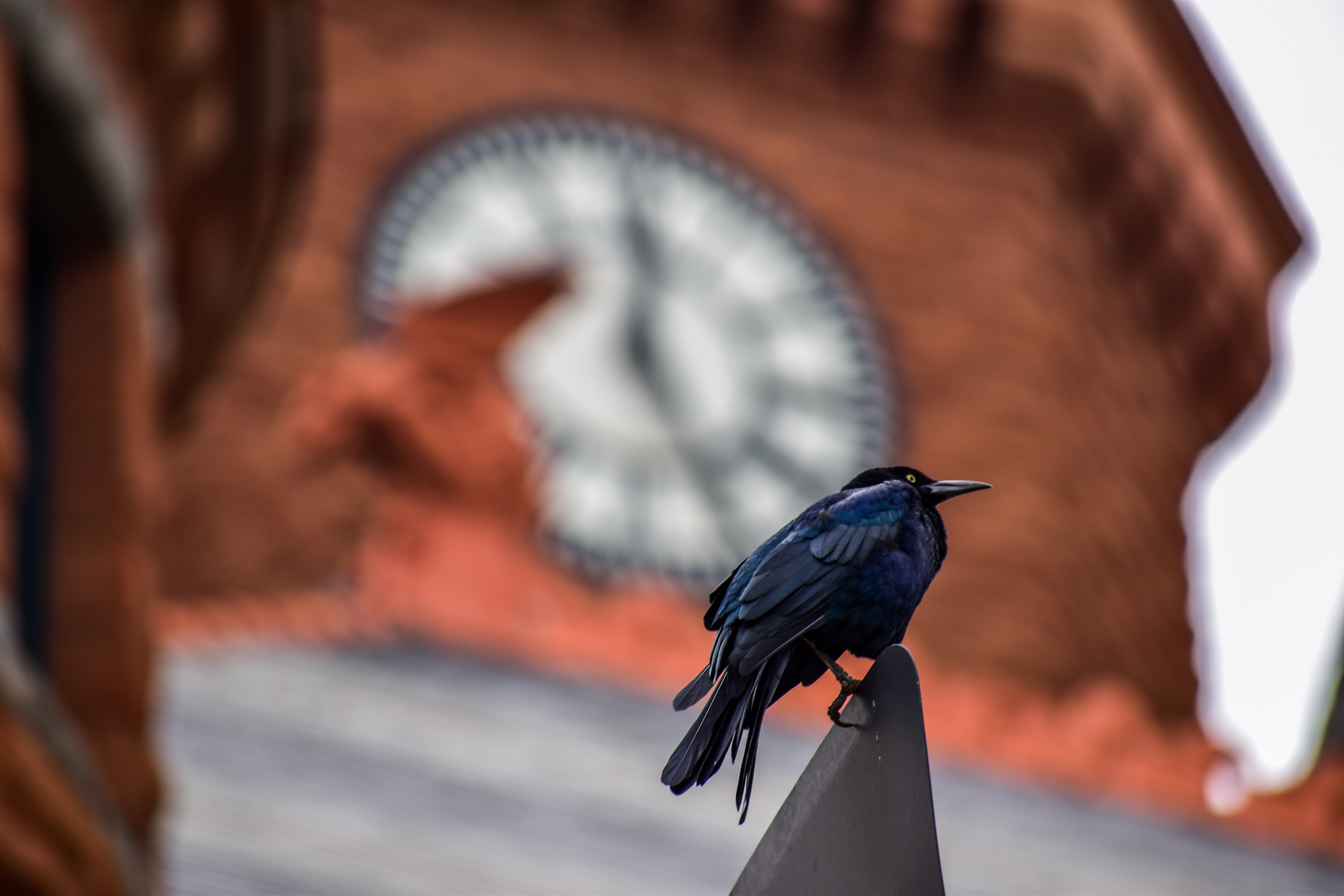 North Dallas
All the places north of Highland Park. This includes Carrollton and the like.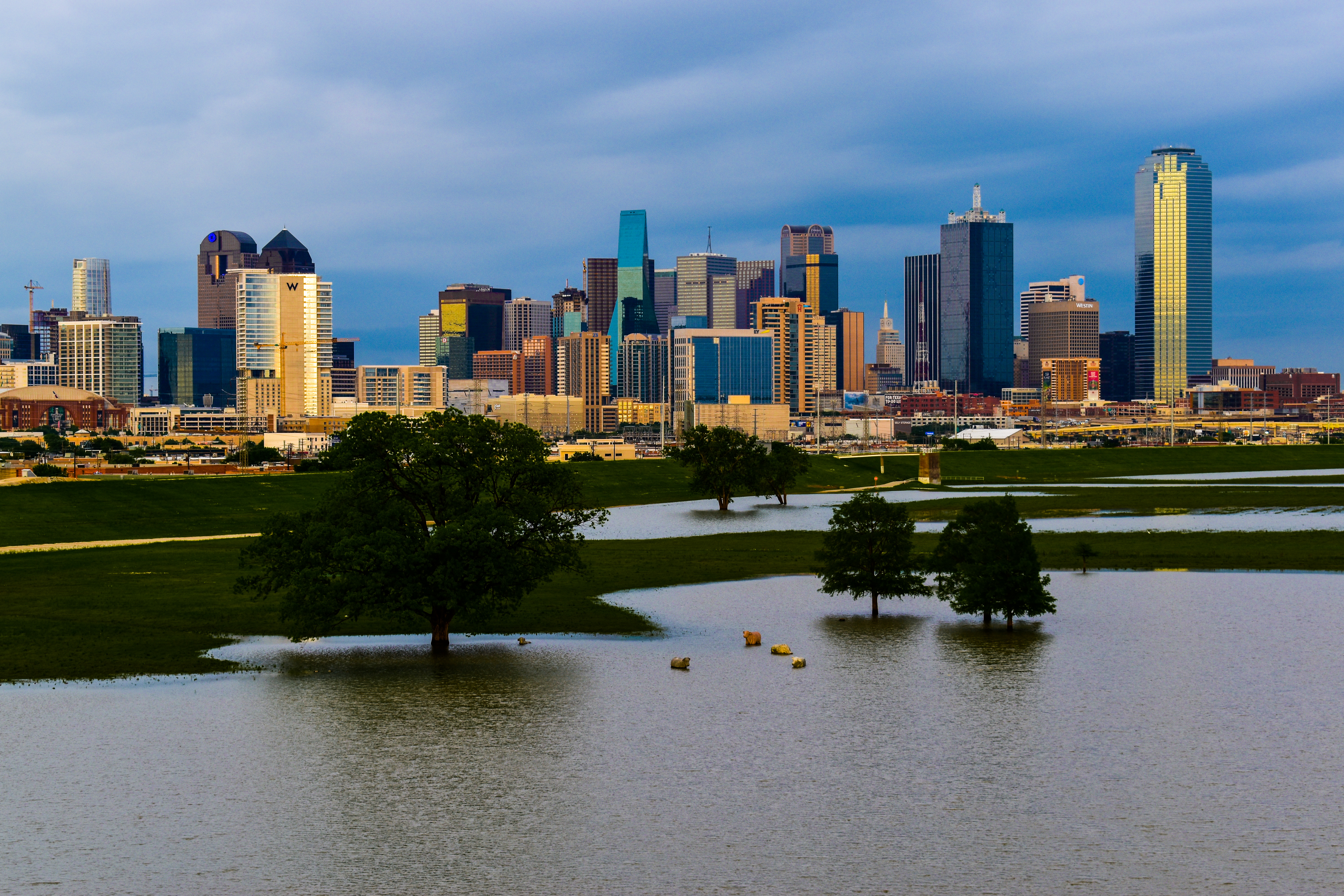 Coffee: Civil Pour is a little far for me but it's worth the occasional drive. They have a cool space with a great coffee selection, and there's a variety of other restaurants around the area.
Restaurants: Cattleack BBQ is only open for a couple hours a couple days a week, but it's some of the best BBQ I've had in Dallas, and the "crack cake" is delicious. Randomly checked out Queen of Sheba for some Ethiopian food, was not disappointed. Try the honey wine! Maple Leaf Diner serves up Canadian food (feels like home), the poutine is amazing and enough for 2-3 meals. They'll have to roll you out the door. For some dessert, check out The Dough Dough, serving edible cookie dough. It's so sugary, only get a small amount before you regret imbibing that much sugar at once.
Grocery stores: Carrollton is the epicenter for Asian (especially Korean) food. I haven't checked out many of the restaurants, but I like making weekend trips up to H-Mart and 99 Ranch Mart for some great Asian delicacies. So many weird fruits...so little time.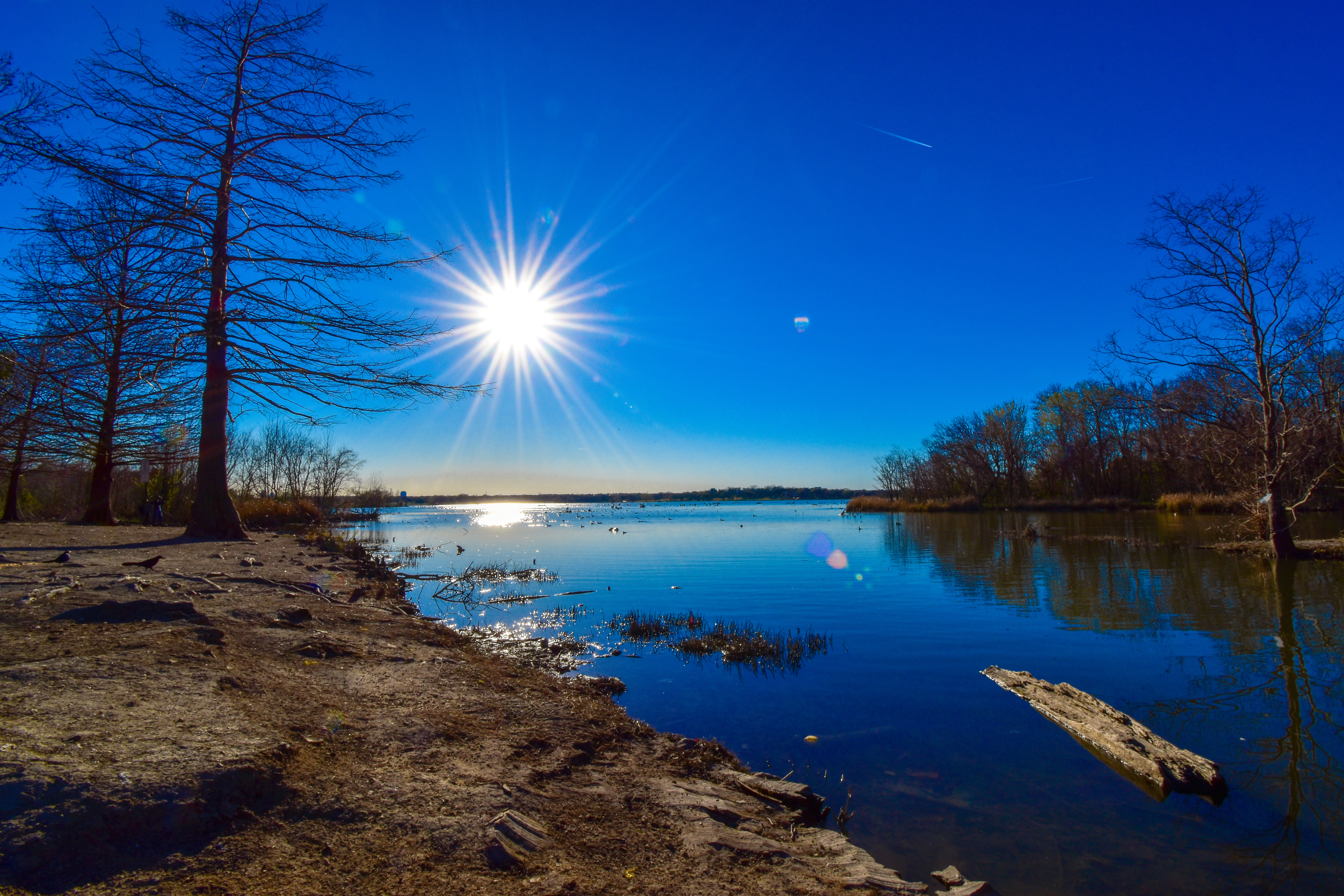 West Dallas
This area includes pretty much anything west of Medical District, such as Irving, Las Colinas, and Arlington.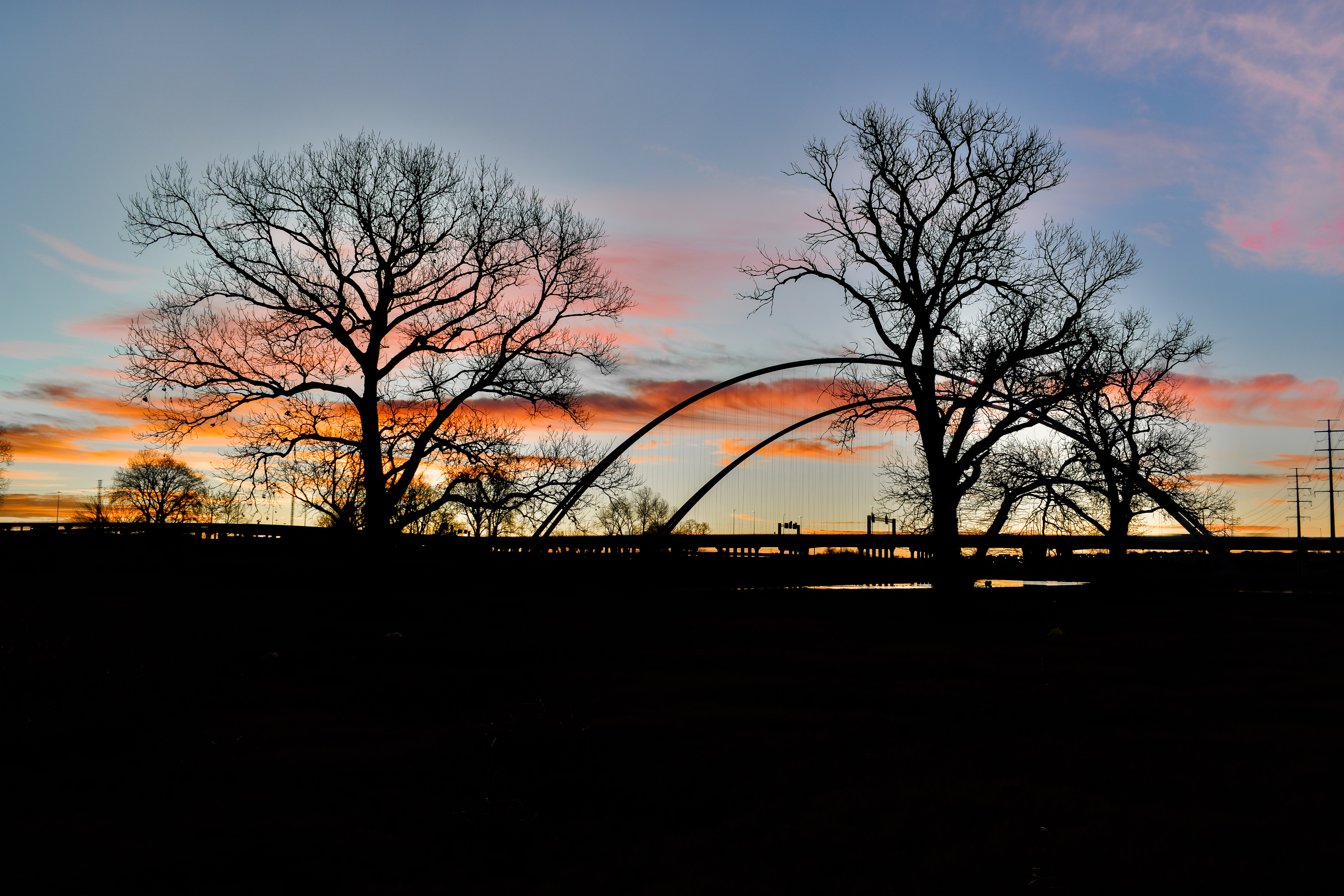 Things to Do: Las Colinas has recently built up an excellent entertainment complex. Catch a concert at the Toyota Music Factory, or a movie at the Alamo Drafthouse (they serve food to your seat!!!). Head farther west to AT&T Stadium, home of the Cowboys. Go for a game, or just take a tour. It's scary to see how immense it is!