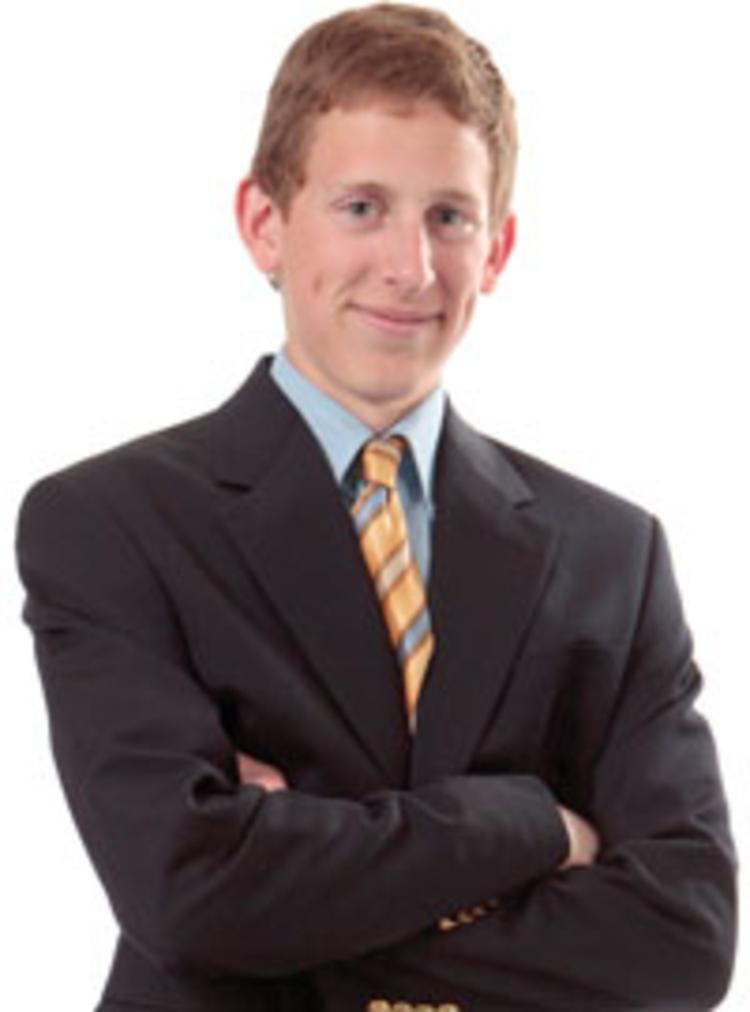 The Man...
The Myth...
The Legend...
(Nate Chertack circa 2009)
(click the pic for some high school Nate goodness)
Welcome to NateChertack.com, created by me, Nate Chertack! I wanted to create a website for a long time, so I put my 6 months between college and medical school to good use, taught myself HTML/CSS, and here we are. Every once in a while I take a break from saving lives (and being extremely humble) to work on this website, adding new pages every once in a while. I know my fans (all three of them) enjoy the updates. The goal is to create a place encompassing many of my interests and hobbies, with both informative and entertaining content.
My resume (for admissions committees, government agencies, and other interested parties):
HIGH SCHOOL (Williamsville North):

Science Olympiad Co-Captain 2009-2010.
Vibraphone/drumset player in the jazz ensemble.
Almost made varsity XC and track, 4 years in a row (got beat by an 8th grader senior year).
First Team Honoree for Business First Journal of Buffalo (see adorable picture above).

COLLEGE (Cornell):

Drumline section leader, 2012.
Marching band member, 2010-2013.
Cornell Cymbal Guy, 2012-2013.
APO member and volunteer at the infamous Loaves and Fishes.
Fish researcher, studied gasbladder phylogeny.

MEDICAL SCHOOL (Case Western Reserve University):

First author publication in Urology (see front page of website for link).
Gave podium presentation at AUA 2016, "poster" presentation at AUA 2017.
Organized the Fall 2015 Men's Health Fair and Spring 2016 Sexual Health Fair.
Read all of Robbins (just for fun).
Drummer for the 2014 and 2015 CWRU Doc Opera Pit Band.
The website is broken up into sections:
BOOKS: This section provides a list of some of my favorite books I've read through the years. I'm always trying to finish more, though it's hard when you fall asleep after 5 pages.
COMIC BOOKS: I've collected comics for many years, much to my parents chagrin. This section contains recommendations of some of my favorites for beginning readers, or those who are looking to branch out. Sadly, I haven't read much since starting 3rd year (too busy reading medical things).
FISHES: I don't know why but I think fishes are super cool! I did research on fishes in undergrad and all of my friends audibly groan every time I start talking about another cool species! It contains a section about every fish family in existence, as categorized by Nelson's 2006 publication of "Fishes of the World."
MEDICINE: I currently attend Case Western medical school. There are sections geared towards preclinical students to help understand some confusing material, info for 3rd year students, and a list of possible medical band names for my future band.
MUSIC: I've listened to classic rock since I was little, and this section contains song recommendations for many of my favorite bands.
PERIODIC TABLE: This section doesn't get updated much, but someday it'll hopefully have some fun facts about each of the elements.
TIBASIC: This part of the website contains fun programs to try out on your graphing calculator (do people even still use those anymore)?