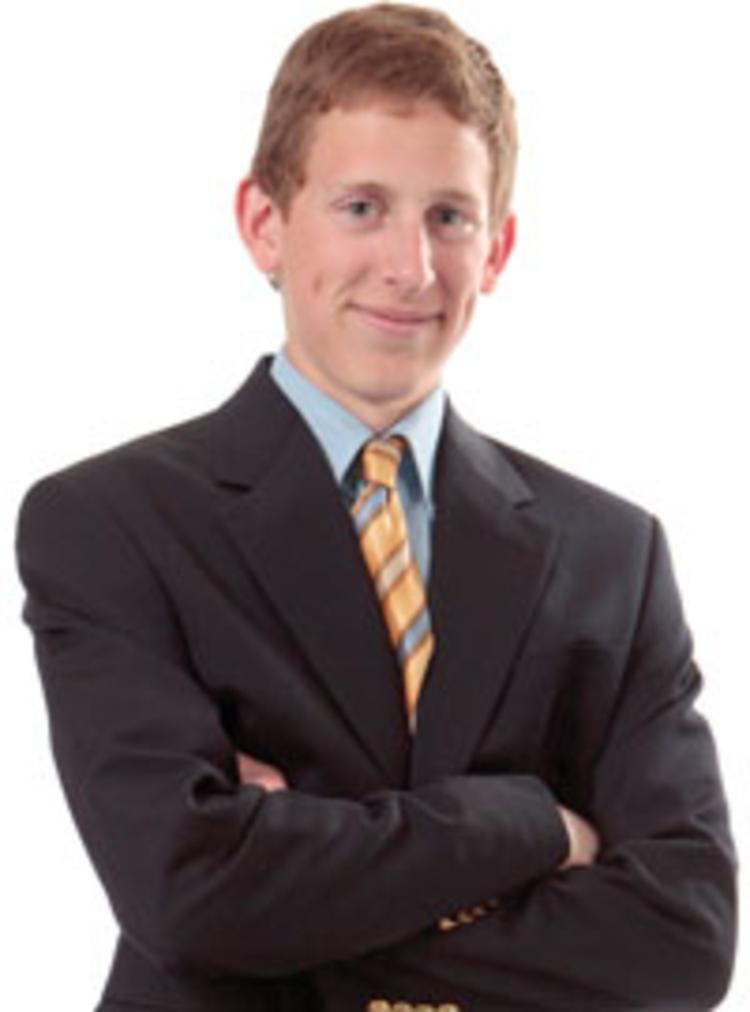 The Man...
The Myth...
The Legend...
(Nate Chertack circa 2009)
(click the pic for some high school Nate goodness)
Welcome to NateChertack.com. I'll be your host, Nate Chertack. I had some downtime between college and medical school. No one would hire me for 6 months of menial labor, so I invested (some say wasted) my time teaching myself HTML and CSS, with this website being the end result. It's been a space for me to express my interests, share my passions, and leave a lasting imprint on the world wide web (or at least until my subscription expires).
Since my accomplishments are too many too count (all 5 of them), here is but a few:
Williamsville North HS -> Cornell -> CWRU medical school -> UT Southwestern Urology
Took our Science Olympiad team to victory in 2009 and 2010 at the local level, but crashed n' burned at the state level
Played vibraphone in the high school jazz band (they let me join out of pity)
Was nominated to the 2010 Business First, First Team Honoree, AKA "top 25" high school students in WNY area
Played drums in the Cornell marching and pep bands, including a short stint as the Cornell Cymbal Guy
Shunned classic pre-med research, instead did lit reviews on the actinopterygian gasbladder (exactly)
Wrote a bunch of papers on urology topics during medical school, which was enough to get me into residency apparently
Organized some Sexual Health Fairs (ewie) and taught sex ed to middle school-aged girls in Juvenile Detention (pretty sweet gig)
Ripped it up as the drummer for the 2014/2015 Doc Opera Pit Orchestra
Read all of Robbins Pathologic Basis of Disease, just for fun
The website (as you can tell) is broken up into sections:
BOOKS: This section provides a list of some of my favorite books I've read through the years. I'm always trying to finish more, though it's hard when you fall asleep after 5 pages.
COMIC BOOKS: I've collected comics for many years, much to my parents chagrin. This section contains recommendations of some of my favorites for beginning readers, or those who are looking to branch out. Sadly, I haven't read much since starting 3rd year (too busy reading medical things).
FISHES: I don't know why but I think fishes are super cool! I did research on fishes in undergrad and all of my friends audibly groan every time I start talking about another cool species! It contains a section about every fish family in existence, as categorized by Nelson's 2006 publication of "Fishes of the World."
MEDICINE: I currently attend Case Western medical school. There are sections geared towards preclinical students to help understand some confusing material, info for 3rd year students, and a list of possible medical band names for my future band.
MUSIC: I've listened to classic rock since I was little, and this section contains song recommendations for many of my favorite bands.
PERIODIC TABLE: This section doesn't get updated much, but someday it'll hopefully have some fun facts about each of the elements.
ROAD TRIPS: There's no better vacation than hitting the road and seeing some sites (at least to me). Read about past trips and see all the amazing places I've traveled to via car.
TIBASIC: This part of the website contains fun programs to try out on your graphing calculator (do people even still use those anymore)?